Backlash over 'disappointing stereotypes' as MP says northerners like football, southerners prefer ballet
A conservative MP has come under fire for suggesting people in the north of England prefer football, while those in the south enjoy opera and ballet.
Jake Berry, the former Northern Powerhouse minister, warned during a debate over support for the economy in the north of England that "northern culture" is being hit hard by the COVID-19 crisis. Berry made the comparison as he urged the government to intervene to "save" football clubs which are the "cornerstone" of communities.
He said: "First of all is the hit that northern culture has taken from this Covid crisis. For many people who live in London and the south of England, things like the opera house and ballet will be at the heart of their culture.
"But in the north of England, for many of us, it is our local football club. Our Glyndebourne, Royal Ballet, Royal Opera House or Royal Shakespeare Company will be Blackburn Rovers, Accrington Stanley, Barrow, Carlisle and Sunderland."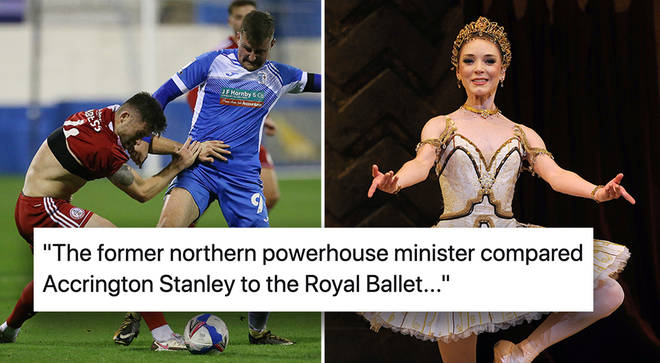 ---
Neuentdecktes Mozartstück zur Eröffnung der Mozartwoche
Die Salzburger Mozartwoche im Januar 2021 soll trotz Corona-Krise Ende Januar stattfinden. Eröffnen will das Festival mit einem bisher unbekannten Stück von Wolfgang Amadeus Mozart. Pünktlich zum 265. Geburtstag des Komponisten soll es erstmals der Öffentlichkeit vorgestellt werden. Das kündigte die Stiftung Mozarteum am Donnerstag in Salzburg an.
Bei dem wiederentdeckten Mozartwerk handelt es sich um das Allegro in D-Dur KV 626b/16, ein dreiteiliges, tanzartiges Klavierstück. Der US-amerikanische Pianist Robert Levin soll es aufführen. Die Mozart-Handschrift sei aus Privatbesitz erworben und verifiziert worden, so die Stiftung. Man vermutet, dass Mozart das Stück Anfang 1773 im Alter von 17 Jahren am Ende seiner dritten Italienreise oder unmittelbar nach der Rückkehr nach Salzburg eigenhändig aufschrieb.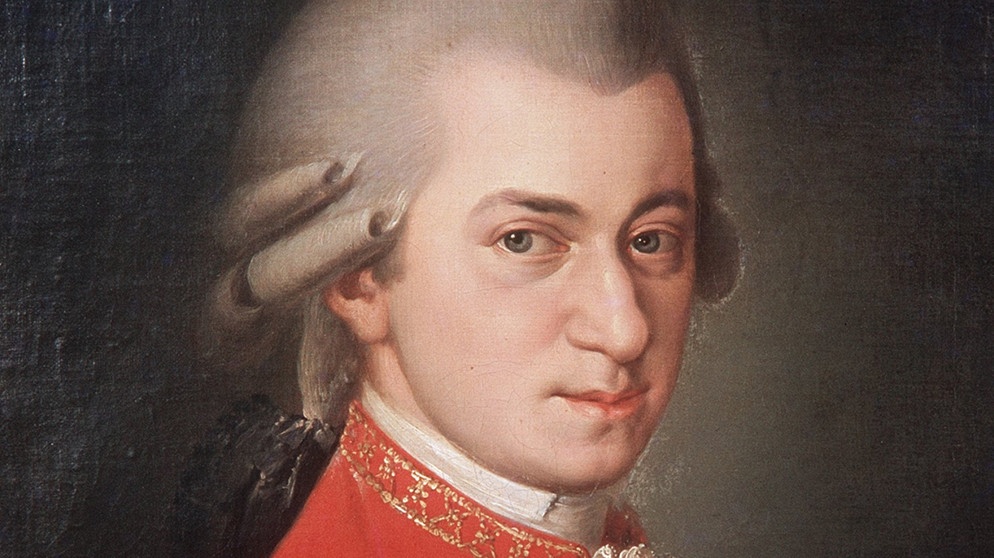 Newly discovered Mozart piece for the opening of the Mozart-Week
The Salzburg Mozart-Week is scheduled to take place at the end of January despite the Corona crisis. The festival will open with a previously unknown piece by Wolfgang Amadeus Mozart. It is to be presented to the public for the first time in time for the composer's 265th birthday. This was announced by the Mozarteum-Foundation in Salzburg on Thursday.
The rediscovered Mozart work is the Allegro in D major KV 626b/16, a three-part, dance-like piano piece. The US-American pianist Robert Levin will perform it. According to the Foundation, the Mozart manuscript was acquired and verified from private ownership. It is assumed that Mozart wrote the piece down in his own hand at the beginning of 1773 at the age of 17, at the end of his third trip to Italy or immediately after his return to Salzburg.
---
Covid 19: Vladimir Urin, directeur du Bolchoï de Moscou, demande la fermeture du théâtre
Vladimir Urin, le directeur général du Bolchoï, suggère de fermer le théâtre dont l'équilibre économique est menacé. L'institution moscovite est confrontée à une multiplication des cas de Covid 19 et à de nouvelles restrictions sanitaires. 
Moscou: La jauge d'occupation des salles de spectacle abaissée à 25%
Fin octobre, Vladimir Urin, directeur général du théâtre du Bolchoï, avait attiré l'attention du président Vladimir Poutine sur les conséquences de la crise économique que traverse le secteur de la musique classique en Russie depuis le début de la pandémie de coronavirus et sur la nécessité de dégager des fonds publics pour le soutenir. À cette occasion, Vladimir Urin avait précisé que 124 cas positifs avalent été identifiés au sein du Bolchoï parmi les musiciens, danseurs et personnels administratifs.

Covid 19: Vladimir Urin, director of the Moscow Bolshoi, calls for the closure of the theatre
Vladimir Urin, the director-general of the Bolshoi, suggests closing the theatre whose economic equilibrium is threatened. The Moscow institution is facing an increase in Covid-19 cases and new health restrictions. 
Moscow: The occupancy gauge of theatres lowered to 25%
At the end of October, Vladimir Urin, director-general of the Bolshoi Theater, drew the attention of President Vladimir Putin to the consequences of the economic crisis that the classical music sector in Russia has been going through since the start of the coronavirus pandemic and on the need to release public funds to support it. On this occasion, Vladimir Urin had specified that 124 positive cases were identified within the Bolshoi among musicians, dancers and administrative staff.