Music for Youth announces new relationship with the Barbican
Music for Youth (MFY) has announced the beginning of a new relationship with the Barbican, with an event in the Barbican Hall on 23 March 2020 in the charity's 50th birthday year.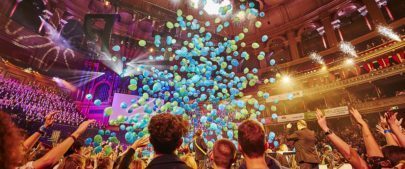 The relationship heralds a new era that will see MFY bring live events to new venues and cities across the UK. This new initiative brings together different genres in collaboration to showcase the diversity of music in the UK – orchestras performing with R&B artists, wind ensembles accompanying beat boxers and choirs collaborating with steel drum groups.
MFY's relationship with the Barbican expands on the introduction of its 'Frequencies' events in 2014, which saw MFY reach young people creating music beyond the school environment and collaborating with peers and upcoming artists.
---
Winners Revealed For The 2019 Ivor Novello Awards
Richard Ashcroft, Mariah Carey, Wiley and The 1975 are among the biggest winners at the 2019 Ivor Novello Awards.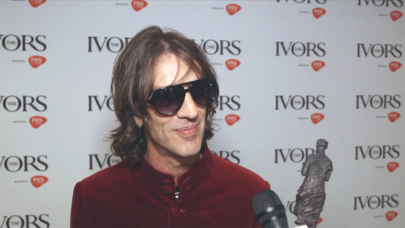 Carey received the PRS for Music Special International Award in acknowledgement of a phenomenal career spanning three decades and spawning international hits including Hero, Fantasy and All I Want for Christmas.
The godfather of grime Wiley was honoured with The Ivors Inspiration Award, while The 1975 took home both the Songwriters of the Year Award and Best Contemporary Song Award for Love It If We Made It.
Elsewhere, The Verve frontman and songwriter Ashcroft received the PRS for Music Outstanding Contribution to British Music prize.
For the full list of winners, click here…
---
Stargeiger Gidon Kremer spielt Weinberg – und kündigt Karriereende an
Für vier wäre ja Platz. Mit vier Tönen könnte man den Erwartungsraum, der sich beim Hören der Musik von Mieczyslaw Weinberg auftut, mühelos möblieren. Aber da ist eben noch dieser eine zusätzliche Ton, der die praktische Vier in eine widerborstige Fünf verwandelt: Das schlichte Motiv wird durch die Quintole sperrig, abweisend und auch etwas aufgeblasen. So passt es erstaunlich gut zu dem Foto, das der Geiger Gidon Kremer bei seinem Auftritt in der ausverkauften Galerie dazu auf Bildschirmen an den Ecken der Bühne zeigt. Auf dem Bild sitzt ein Mann alleine auf einer Parkbank. Obwohl er nicht besonders groß oder dick ist, plustert er sich so auf, dass neben ihm kein bequemer Platz mehr frei bleibt: ein Mensch wie eine Quintole.
Die Kombination von Fotos und Musik ist eines der Projekte, die Gidon Kremer in diesem Jahr dem Komponisten Weinberg widmet, der vor 100 Jahren in Polen geboren wurde. Seine plastische, oft sehr klar konstruierte Musik, die für Kremer zu dem Besten gehört, was im 20. Jahrhundert komponiert wurde.
Es ist zu ahnen, wie viel Kraft das den 72-jährigen Musiker kosten muss, der zuvor allerdings beteuerte, das Geigen würde ihm Kraft geben – lästig sei lediglich das ewige Reisen zu den Konzerten. Vor allem deswegen nimmt er nun wohl auch ein Ende seiner beispiellosen Karriere in den Blick: Rund 100 Konzerte werde er wohl nur noch spielen, kündigte er in Herrenhausen an.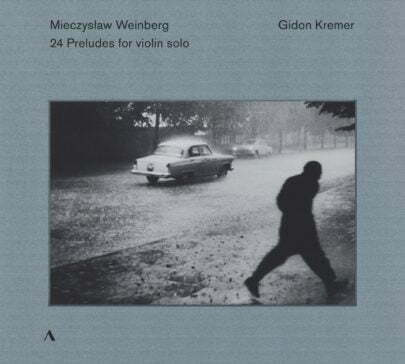 Gidon Kremer plays Weinberg and announces the end of his career
With four notes one could easily furnish the awaiting room, which opens up when listening to the music of Mieczyslaw Weinberg. But there is this one additional note that transforms the practical four into a rebellious five: The simple motif is made bulky, repellant and also somewhat inflated by the quintuplet. So it goes surprisingly well with the photo that violinist Gidon Kremer shows on screens at the corners of the stage during his performance in the sold-out gallery. The picture shows a man sitting alone on a park bench. Although he isn't particularly tall or fat, no comfortable space remains next to him: a person like a quintuplet.
This combination of photos and music is one of the projects that Gidon Kremer is dedicating this year to the composer Weinberg, who was born 100 years ago in Poland. His multi-layered, often very clearly constructed music, for Kremer is some of the best that was composed in the 20th century.
It is easy to imagine how much strength this must cost the 72-year-old musician, who had previously claimed that the violin would give him strength – the only annoyance would be the eternal journey to the concerts. This is probably the main reason why he is now looking at the end of his unparalleled career: He announced in Herrenhausen that he would probably only play around 100 further concerts.