Taking music qualification linked with higher achievement, study finds
Research from Cambridge Assessment has found that taking a music qualification is linked with higher achievement in school. 
Conducted by Tim Gill, the study of 478,085 students found that the effect of taking GCSE Music on overall attainment at KS4 is equivalent to a sixth of a GCSE grade per qualification for students in comprehensive schools. 
This equates to a typical student taking nine GCSEs getting one grade higher in one or two of their other GCSEs. 
A positive association was also found between comprehensive schools students taking graded music exams and KS4 attainment. For those achieving Grade 4 and above in music exams, the effect was estimated to be a third of a GCSE grade per qualification for girls, and half a grade for boys.
---
Oper Stuttgart: Bürgerforum für Umbau mit Kreuzbühne
Das Bürgerforum zur Sanierung des Stuttgarter Opernhauses hat sich mit klarer Mehrheit für einen Umbau ausgesprochen. Der denkmalgeschützte Littmann-Bau solle die zentrale Opern- und Ballettspielstätte im Herzen von Stuttgart bleiben, hieß es in dem Votum von 57 Zufallsbürgern, das am Mittwoch an die Politik übergeben wurde.
Für das Beteiligungsverfahren hatten sich Bürger zwischen 19 und 85 Jahren aus Stuttgart und ganz Baden-Württemberg gemeldet. In fünf Diskussionsrunden auf Basis der Vorträge von Fachleuten hätten sie sich alle Sachverhalte erarbeitet – vom Einbau einer Kreuzbühne über den Denkmalschutz und die veranschlagten Kosten bis zu den Arbeitsbedingungen für die Mitarbeiter, den Standort für die notwendige Ausweichspielstätte und städtebauliche Fragen, betonte Staatsrätin Gisela Erler (Bündnis 90/Grüne).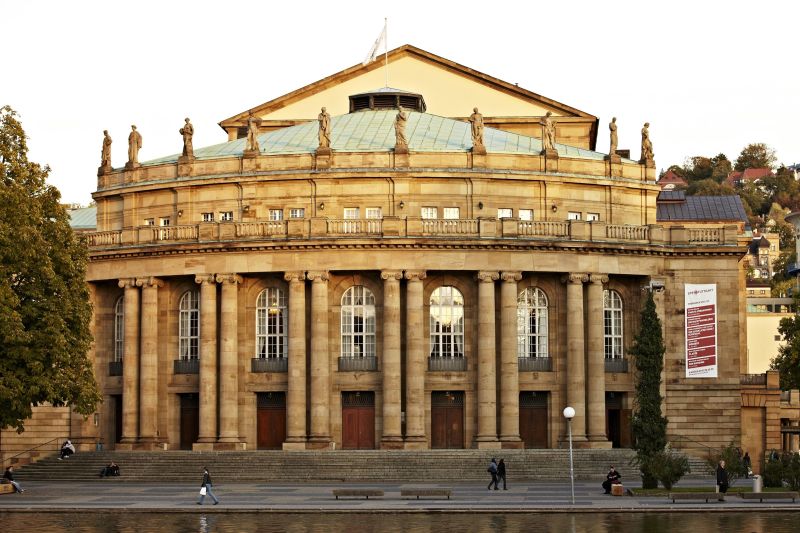 Stuttgart Opera: Citizens' forum for conversion with cross stage
The citizens' forum on the renovation of the Stuttgart Opera House has voted by a clear majority in favour of reconstruction. The listed Littmann building should remain the central opera and ballet venue in the heart of Stuttgart, said the vote of 57 random citizens, which was handed over to the politicians on Wednesday.
Citizens between the ages of 19 and 85 from Stuttgart and all over Baden-Württemberg had registered for the participation procedure. In five discussion rounds based on presentations by experts, they had worked out all the facts – from the installation of a cross stage to the protection of historical monuments and the estimated costs to the working conditions for the staff, the location for the necessary alternative venue and urban development issues, emphasised State Councillor Gisela Erler (Bündnis 90/Grüne).
---
« Only Cello » : une enseignante lance une chaîne dédiée au violoncelle solo
Les enseignants des conservatoires sont de plus en plus présents sur Youtube et la crise de 2020 les a encouragés à utiliser ce canal. La dernière chaîne en date : «Only Cello », est dédiée au violoncelle, lancée par une professeure parisienne.
L'initiative vient de Valérie Aimard, professeure de violoncelle à Paris, au conservatoire Maurice-Ravel, dans le 13e arrondissement. Du violoncelle, rien que du violoncelle, ce mois-ci, l'enseignante a lancé « Only Cello », une chaîne Youtube entièrement dédiée aux pièces pour violoncelle seul, présentant une petite anthologie des œuvres solo de 1680 à nos jours, avec de nombreuses ouevres.
"Only Cello': a teacher launches a channel dedicated to the solo cello
Conservatory teachers are increasingly present on Youtube and the crisis of 2020 has encouraged them to use this channel. The latest channel to date: "Only Cello", is dedicated to the cello, launched by a Parisian professor.
The initiative comes from Valérie Aimard, a cello professor in Paris, at the Maurice-Ravel conservatory in the 13th arrondissement. From the cello, nothing but the cello, this month the teacher launched "Only Cello", a Youtube channel entirely dedicated to works for solo cello, presenting a small anthology of solo works from 1680 to the present day.