Brains work in sync during music therapy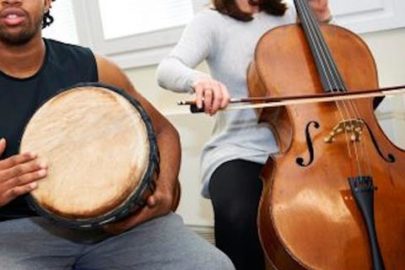 New research demonstrates that the brains of a patient and therapist become synchronised during a music therapy session. The research, published in the journal Frontiers in Psychology, was carried out by Professor Jorg Fachner and Dr Clemens Maidhof of Anglia Ruskin University (ARU). It was the first music therapy study to use a procedure called hyperscanning, which records activity in two brains simultaneously, providing an insight into the way that people interact.
---
NYCGB seeks talented composers for Young Composers Scheme 2019/20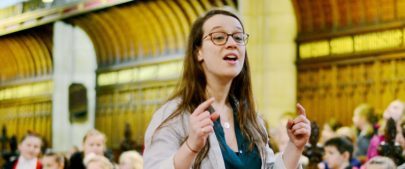 The National Youth Choirs of Great Britain (NYCGB) Young Composers Scheme, now entering its second year, is open for applications from composers aged between 18 and 29. Run in partnership with digital partner NMC Recordings, the fully-funded year-long programme offers four talented composers support in the early stages of their career including mentoring, residential courses, workshops, performance showcases and unique opportunities such as the chance to write music for NYCGB's choirs.
---
Anna Netrebko sagt "Lohengrin" in Bayreuth ab
Die russisch-österreichische Sopranistin Anna Netrebko hat ihre Mitwirkung an den "Lohengrin"-Aufführungen der Bayreuther Festspiele am 14. und 18. August abgesagt. Das teilten die Veranstalter am Montag mit. Zwar sei die Stimme der 47-Jährigen nicht angegriffen, jedoch hätten ihr ihre Ärzte dringend zu einer dreiwöchigen Pause geraten, um sich vollständig regenerieren zu können. Netrebko sollte in der Inszenierung von Yuval Sharon die Elsa von Brabant singen. Es wäre ihr Debüt auf dem Grünen Hügel gewesen.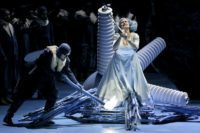 Anna Netrebko cancels "Lohengrin" in Bayreuth
The Russian-Austrian soprano Anna Netrebko has canceled her participation in the "Lohengrin" performances of the Bayreuth Festival on 14 and 18 August. This was announced by the organizers on Monday. Although the 47-year-old's voice was not attacked, her doctors urgently demanded a three-week break to fully regenerate. Netrebko was to sing Elsa von Brabant in the staging of Yuval Sharon. It would have been her debut on the Green Hill.