Today, 28th January 2015, the Department for Education published their new plans for the content of GCSE and A Level Music exams to be brought into effect from autumn 2016.
The state of music education has been a hot topic in recent weeks and months and was particularly publicised by pianist James Rhodes' Channel 4 documentary and subsequent 'Don't Stop the Music' campaign to give every child the opportunity to learn a musical instrument. Fueling the fire, Education Secretary Nicky Morgan, warned in November 2014 against studying arts subjects in favour of science and maths, arguing that the arts would 'hold them [students] back for the rest of their lives'. Many prominent musicians such as Nicola Benedetti spoke out against this statement.
The main changes to note from today's announcement is that, at both levels, the dates open to study are being widened from 1700 to 1900 (this narrowness has been widely criticised) to 1650 to 1910.  This means a much large portion of the Baroque period is included and will now account for the beginning of Bach and Handel's lives who were both born in 1685. Although the Baroque period is usually said to begin in 1600, 1650 is still a much more standardized year to begin musical education than the original guidelines. The same can be said of the additional 10 years at the end of the timeline. Indeed, bringing music education in line with widely recognised facts in the classical music industry is surely only a positive thing. For this development we have ISM's Protect Music Education campaign to thank.
Interestingly, commentators have also noted that the usual overwhelming focus on the Western Classical Tradition at GCSE and A Level has been changed to include a compulsory study outside of this. As the world, business, finance and politics become more interconnected, understanding other countries' history and culture is increasing in importance. Part of this is understanding others' music and I think this change in the curriculum is a good starting point.
Another positive change, although small, is a change of phrasing: 'performance and composition' has become 'performing and composing'. This subtle difference somewhat removes the pressure on the final outcome of recitals and compositions but emphasises the enjoyment of all parts music making: practising, refining, crafting harmony, correcting errors, discovering that pupil's personal style. Again, ISM's campaign was successful.
Hopefully these changes will contribute to the widening belief that music education is beneficial and relevant but that it will also encourage more young people to experience the enjoyment of music.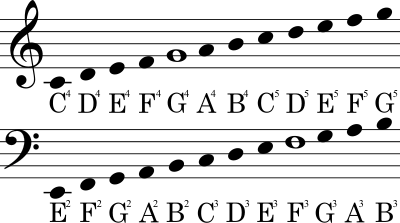 Photo: Wikipedia