New Music Video for Shigeru Umebayashi's Yumeji's theme (A cappella)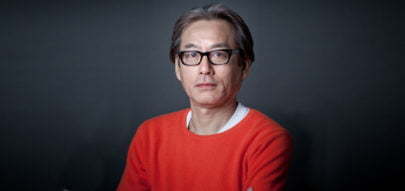 Internationally renowned film composer Shigeru Umebayashi has today released a new music video of his a cappella version of 'Yumeji's Theme'. The video is an extract of the forthcoming football documentary feature film 'Around the World' directed by Tom Chevé, David Amouzegh and Clément Reubrecht, produced by Bronte Pictures.
Beginning life as the score for the 2000 film "In the Mood for Love", the original track 'Yumeji's Theme' gained huge popularity, eventually overtaking the film in its fame, and continues to receive over 6,000 streams a day on platforms worldwide. Written for solo violin and string ensemble, the piece has now been re-imagined by a cappella singers in a beautiful rendition, led by British soprano Grace Davidson. The footage for the music video showcases the cultural significance of Umebayashi's work as it goes beyond the confines of music and film to the world of sport.
Check out the music video here: