New York Philharmonic announces accelerated reopening of concert hall
Lincoln Center and the New York Philharmonic have announced that the renovation of the David Geffen Hall, designed by Diamond Schmitt Architects and Tod Williams Billie Tsien Architects, is scheduled for completion in autumn 2022, almost two years earlier than previously announced.
With concerts cancelled since March 2020, an opportunity opened up to accelerate the long-delayed renovation of the Hall – a project expected to cost $550 million, of which $500 million has so far been raised.
The renovation aims to make the hall more aesthetically and acoustically appealing, with seating that will wrap around the stage, which will be pulled forward 25 feet to bring a greater sense of intimacy to the space.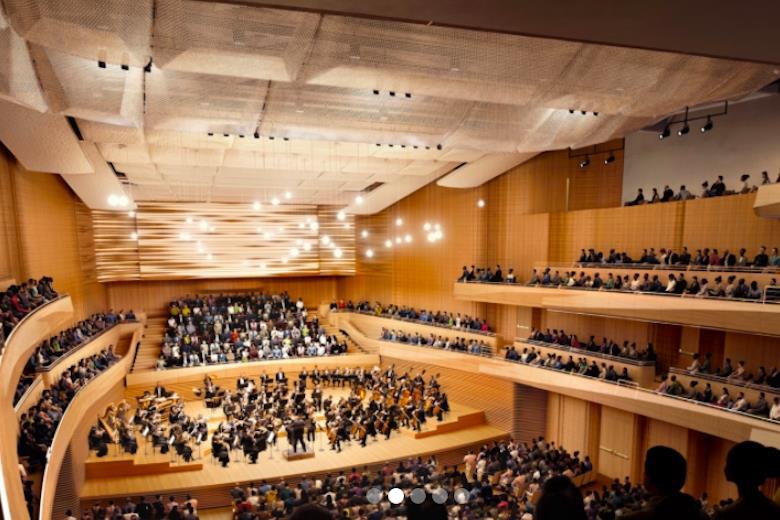 ---
Hochdotiertes Stipendium an Cellistin Tanja Tetzlaff
Die Cellistin Tanja Tetzlaff erhält das Glenn Gould Bach Fellowship. Das Stipendium wird alle zwei Jahre von der Stadt Weimar und den Thüringer Bachwochen verliehen und ist mit 100.000 Euro dotiert. Es soll Musikern dabei helfen, Medienprojekte zur Musik von Johann Sebastian Bach und der Barockzeit zu realisieren.
Tetzlaff plant laut ihrer Bewerbung ein Filmprojekt, das Bachs Cellosuiten in Beziehung zur Natur und dem Klimawandel setzt. Die Musikerin will dafür Konzerte in bedrohten Landschaften drehen und musikalisch Veränderungen in der Natur festhalten. Damit wolle sie die Musik in einem anderen Licht erfahrbar machen und zeitgleich "aufrühren und aufrütteln". Für die Realisierung hat sie nun zwei Jahre Zeit, dann soll das Projekt vorgestellt werden.
100.000 euro grant to cellist Tanja Tetzlaff
The cellist Tanja Tetzlaff receives the Glenn Gould Bach Fellowship. The fellowship is awarded every two years by the City of Weimar and the Thüringer Bachwochen and awards 100,000 euros. It is intended to help musicians realise media projects on the music of Johann Sebastian Bach and the Baroque period.
According to her application, Tetzlaff is planning a film project that relates Bach's cello suites to nature and climate change. The musician wants to film concerts in threatened landscapes and musically record changes in nature. In this way, she wants to let people experience music in a different light and at the same time "stir and shake things up". She now has two years to realise the project, which will then be presented.
---
A 9 ans, Himari Yoshimura a tout d'une grande !
Même par temps de pandémie, on peut rencontrer des mélomanes heureux. C'est le cas au Japon qui a rouvert ses salles de concert depuis plusieurs mois, après avoir maîtrisé la courbe des contaminations, comme dans la plupart des pays d'Extrême-Orient.
Il y a quelques semaines, le Suntory Hall de Tokyo était donc quasi plein pour acclamer une violoniste haute comme trois pommes, mais qui est déjà une véritable star dans son pays natal. Himari Yoshimura (plus souvent appelée par son seul prénom) interprétait ce jour-là le périlleux Concerto n° 1 de Paganini, accompagnée par le New Japan Philharmonic sous la direction de Junichi Hirokami.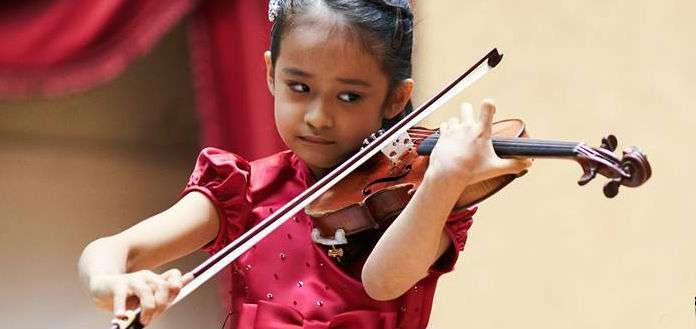 At 9 years old, Himari Yoshimura is already a star!
Even during a pandemic, happy and enthusiastic music lovers can still be found. This is certainly the case in Japan, which reopened its concert halls several months ago, after having brought the contamination curve under control as in most Far Eastern countries.
A few weeks ago, Tokyo's Suntory Hall was almost full as they applauded a violinist who, despite her age, is already a real star in her country. Himari Yoshimura (more often referred to by her first name only) performed Paganini's notoriously difficult Concerto No. 1, accompanied by the New Japan Philharmonic and conducted by Junichi Hirokami.