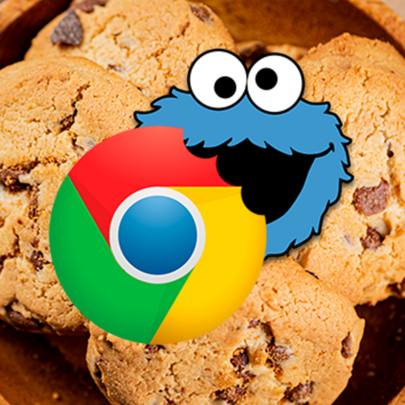 Note: if you don't know what cookies are, read this quick explanation. At WildKat, we don't like to explain patronisingly, but we also want our content to be inclusive for everyone who is interested! 
Cookies – Small blocks of data created whilst a user is browsing a site. An example, if you add WildKat's Greatest Hits CD to your online shopping cart on our website, cookies means that when you click on a different site to check the price and then return 5 minutes later, the CD should still be in your shopping cart.
Third-party cookies – Cookies that are stored by a third-party, for example, if you were still unsure whether you wanted to purchase the "WildKat's Greatest Hits" CD and left our website, as our website has Google tracking implemented, you may see ads across the internet for the exact product you showed interest in. You may have seen this, being shown ads for stores you have been browsing online.
With TikTok facing government-issued device bans and becoming more of a political bargaining chip than a fun video app, more and more people are becoming aware of digital privacy and user data.
As a digital marketer in music, my job is to get music heard. This means trying to get your music to the correct people, who will enjoy it and create long-term listeners. Thankfully, as we move into a securer world of digital privacy, with stricter laws and Google Chrome opting to phase out third-party cookies by late 2023*, these privacy initiatives make it harder for marketers to get ads to the right people using the current standard technology.
*As of February 2023, Google's Chrome is the leading internet browser in the world, with a global market share of 65.74%.
——
Digital advertising is one of our most effective methods of marketing and, due to certain pieces of data collection, allows us to reach relevant people. This is different to the broader reach and awareness media, such as billboard placements, which use an expensive 'catchall' approach rather than a targeted method. We only want to advertise something to someone if they'd be interested enough to consider taking action on it, especially in a niche industry. One of our favourite sayings is, "You should try and sell cat food to people who actually own a cat, rather than people that own a dog".
Many signs have pointed towards the shift in digital marketing, with changes to privacy and 'opt-out' laws over the past few years, the tightening of GDPR and privacy changes in Apple's iOS 14, and we have noticed an increase in digital marketing costs with a change in targeted advertising tactics in certain territories. The key has been to anticipate these changes and adapt as much as possible while experimenting and exploring options for the effective future of digital marketing. Other avenues we have explored are influencer marketing and, uniquely to music, playlisting, as these are ways you can reach the right people – although retargeting the same people who have expressed interest is still an issue without a proper first-party data set-up. 
As Google Chrome, the world's most popular browser, moves away from using client-side tracking, it will become increasingly difficult for brands to reach the right audience with digital marketing using the old cookie method. This is why at WildKat, we have been working on preparing for this change and are helping guide our clients towards a privacy-centred data set-up.
And here's our plug: if you'd like to know more about how we can help your business with these changes to privacy and the best way to move forwards, let us know.