We're delighted to announce the next Noted Roundtables in Berlin and London on 12th and 14th March 2018 respectively.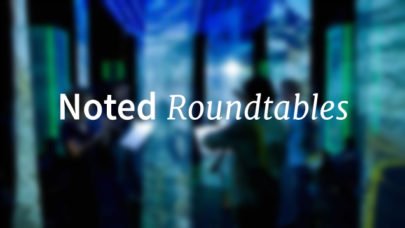 Following our initial roundtable on entrepreneurship, which attracted lots of interesting and detailed feedback, we're very happy to announce our second topic for discussion:
International Women's Day took places on Thursday 8 March 2018 and with it comes a huge number of initiatives and opportunities for women with the aim of equality across the sector. We want to explore these initiatives and start to develop solutions on how to diversify the administrative structure of the classical music industry to include more minorities.
As part of this discussion we want to find out how to target, engage, and support minorities (including those from BAME backgrounds, low socio-economic backgrounds, those with disabilities, women, and more).
Questions to be answered:
How can women in the industry help to diversify the sector even more, helping and supporting other minority groups?
What can "woke" male-led companies do to bring in a more diverse workforce?
Where does the lack of diversity in the classical music industry start? Is it in the classroom? How can we remedy that?
Rather than discussing the problem, we want to find the solutions.
A huge thank you to our client, the Royal Over-Seas League, for hosting us in one of their beautiful rooms in London. Why not check out ROSL's Annual Music Competition on Tuesday? Details here.
Also we're very grateful to Idagio for hosting us in Berlin. We're sure that you know them already but if you've somehow missed this impressive, sleek streaming platform, check them out here.