Imagen Group
Manners McDade
Composer
Yesterday's Noted event was a fascinating insight into the world of music and advertising hosted by WildKat PR and Sane & Able with speakers Natasha Baldwin – Group President of Imagem – Anna Jaskiewicz – Head of A&R and Sync from Manners MacDade – and Jeremy Holland-Smith – prominent composer for advertising, TV and film.
A hot topic of discussion was production library versus commercial music, how the business models work and what it means for the composers. As Natasha explained, production library music is written intentionally for media use. It is pre-cleared and rate-carded, and is an excellent business model. Whilst one can see it as made to order music, Jeremy spoke of how he uses composing library music as an opportunity to explore compositionally. Library music is designed to be one of the best value resources, but composers get a one-off fee and it is ultimately the composer who is losing out.
Commercial music on the other hand is entirely bespoke and everything is negotiable. Japan is one of the highest-paying countries for a single sync with six-figure rates. Advertising companies want all media possibilities included – there is no such thing as geo-blocking these days. Anna spoke of how long a process it can be working with a bespoke composition and how important it is to remain strict with ad agencies when you're on version 14 and your composer is not being paid past version 5.
When asked about what to do when all an agency wants is a Hans Zimmer rip-off, Jeremy spoke of the importance of having your own voice as a composer. He warned against listening to a temp score too much and also said to emotionally detach yourself from your music – 'you're on dangerous grounds if you like your music too much'!
As a composer, how do you approach an agency? The days of approaching with a printed score are long-gone, Jeremy lamented. Wetransfer was advised so that you can actually track people opening your file – a 2-minute soupçon of your music – and Natasha said definitely do not put your music to someone else's visuals; if you're approaching a big agency, the chances are they worked on the sync and the worst thing you can do is supply your own music for it.
Importance of contacts and networking was emphasised by Anna and Natasha, and Anna recommended going to MPA – Music Publishing Association – events, speaking with people, exchanging business cards and beginning to get a foot in the door.
And the awkward last question of the night? "Jeremy, how much to you make from composing?". Brushing off the question in a wonderfully British way, Jeremy said you really need to be adaptable to survive – composing, arranging, orchestrating – and most importantly, you really need to love it.
Overall it was a great evening with a lively, engaged audience, and brilliant advice from the panel.
Take at look at our next event 'Direct to directing' on Wednesday 22nd January. The Noted February event on app-building has also been announced on Eventbrite.
Check out Noted via Twitter or Facebook for more quotes from the speakers and information about the event.
Check back soon for a video blog from last night's guests!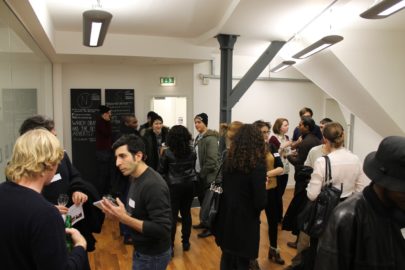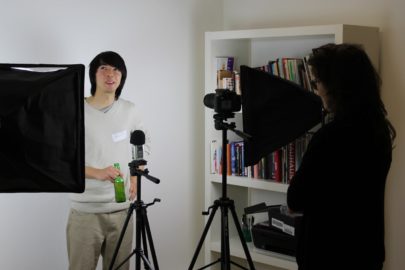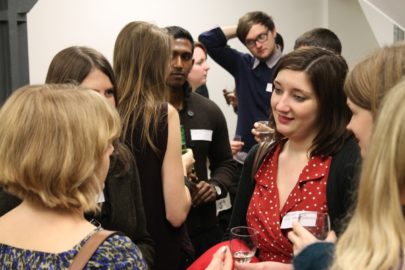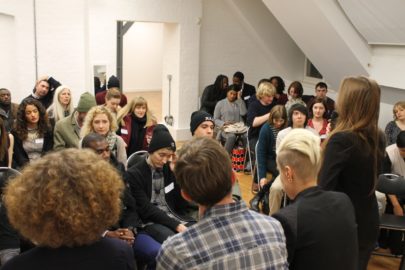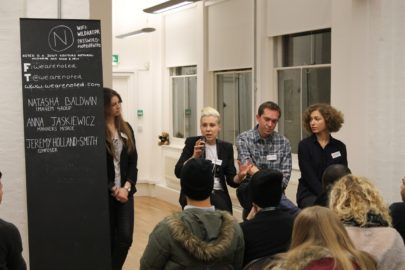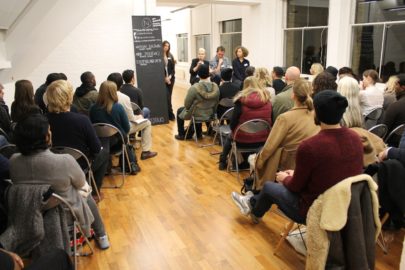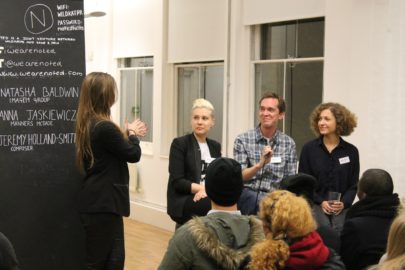 © Photos courtesy of Becky Moss.