Notre Dame organ 'unharmed' in fire
After last week's fire that ripped through the roof of the Notre Dame, many musicians were nervously awaiting news regarding the state of the 8,000-pipe organ.
The cathedral's many famous organists include Louis Vierne whose six symphonies helped revolutionise organ music. Centuries before, Notre Dame played host to composers of vocal music's earliest polyphony.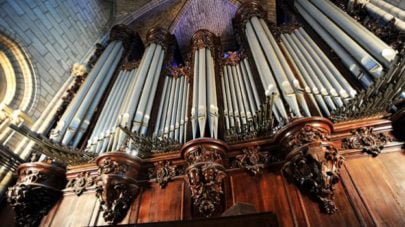 Pascal Quoirin, who restored the famous organ in 2017, announced yesterday that there was no damage to the instrument. He spent two hours examining the electronic components and pipes, and could see no effects of the fire, stating that the temperature inside the organ did not reach above 17°C on the day of the blaze.
It is a miracle that the instrument survived the flames, as well as the enormous volume of water that went into the attempt to save the cathedral. It was thanks to the slanted stone roof above the organ, which created an umbrella over the instrument, that the water from the hoses slid over it.
---
Isata Kanneh-Mason signs with Decca
The pianist Isata Kanneh-Mason has signed a contract with Decca Classics, the first fruit of which will be an album devoted to the music of Clara Schumann, born 200 years ago. At the heart of the new release, due out in July, will be Clara's Piano Concerto, written when she was 14 and which she premiered with Leipzig's Gewandhausorchester conducted by Felix Mendelssohn.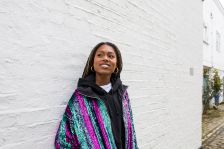 A student at London's Royal Academy of Music, Isata comes from a prodigiously talented musical family – with her brothers, cellist Sheku (also signed to Decca), and violinist, Braimah, she performs as the Kanneh-Mason Trio. She also has four younger sisters and happily embraces the role of championing a strong female voice in classical music.
---
Neuer Musikchef in Amsterdam
Lorenzo Viotti wird neuer Chefdirigent des Netherlands Philharmonic Orchestra und der Dutch National Opera in Amsterdam. Der 29-jährige Schweizer-Franzose wird das Amt als Nachfolger von Marc Albrecht zur Saison 2021/22 antreten. Der Sohn des italienisch-schweizerischen Dirigenten Marcello Viotti studierte in Wien und Weimar Schlagzeug und Dirigieren. Als Operndirigent debütierte er 2013 mit Mozarts Figaro in Schönbrunn. Es folgten Dirigate an mehreren großen Häusern. Seit der Saison 2018/19 ist er auch Chefdirigent des Orquestra Gulbenkian in Lissabon.
Lorenzo Viotti becomes the new principal conductor of the Netherlands Philharmonic Orchestra and the Dutch National Opera in Amsterdam. The 29-year-old Swiss-Frenchman will succeed Marc Albrecht in the 2021/22 season. The son of  conductor Marcello Viotti, Lorenzo studied percussion and conducting in Vienna and Weimar. He made his opera conductor debut in 2013 with Mozart's Figaro at Schönbrunn. This was followed by conducting appointments at several major opera houses. Since the 2018/19 season he has also been principal conductor of the Orquestra Gulbenkian in Lisbon.