Russian opera star Olga Peretyatko surprises with the most personal and unusual album of her career – Songs for Maya is dedicated to her first-born daughter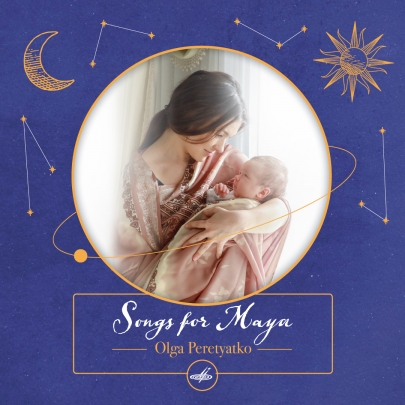 Click here to listen to the album
Songs for Maya is a true labor of love, and its preparation was a kind of rehearsal for the long-awaited motherhood: five months after the recording was completed, baby Maya was born and became its first listener.
"When we started working on the album, I didn't know I was pregnant yet. Later, when I found out about the pregnancy, the work just gained a completely different depth. All of a sudden, everything I was singing became very personal."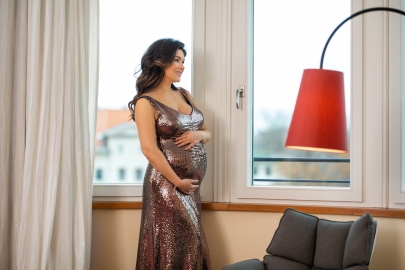 All 23 compositions of the album can be considered lullabies, although they include music by classical composers from Mozart and Brahms to Tchaikovsky and Wagner, as well as superhits such as Gershwin's Summertime, and even ethnic lullaby chants from different corners of our planet.
The most extraordinary composition on Songs for Maya is the original track Mantra, created by Olga Peretyatko and her long-time musical partner, pianist Semjon Skigin. Being performed in 16 different languages and dedicated to all parents of the world, this song has been designed in a way that everyone can hum along or even improvise with the artist.
Olga Peretyatko is one of the most celebrated opera singers of her generation, decorated with numerous awards. She came into the international spotlight as a prize winner of Placido Domingo's Operalia competition and a month later became the youngest artist in history to sing a lead role at the famous Rossini Festival in Italy. Since then, her unique voice has been delighting her fans around the world from the most prestigious opera and concert stages.
Songs for Maya is available on all platforms from today, Friday May 14th, on.
WildKat is excited to support this outstanding singer for the release of her album!