Olivia Brown has taken up the position of Director, London Office at WildKat PR.  Previously Head of Creative Strategy & Marketing, Olivia will continue to be responsible for creative strategy at WildKat, exploring and implementing new services, and running the branding and social media strands of the company.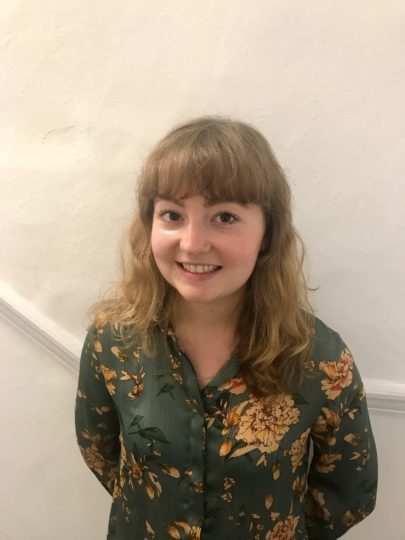 Her new role will also entail overseeing all business here in the UK and Ireland, and working with Carolin Denz (Director, Berlin Office) to develop and progress the WildKat brand, as well as working with the Founder, Kathleen Alder, to adapt WildKat to our ever-changing industry.
Kathleen Alder, Founder of WildKat PR commented: "It is with great delight that we announce the promotion of Olivia Brown to Director, London Office. Olivia has always been a dedicated and hardworking member of the WildKat PR team and has displayed a great deal of passion to the field of music and performing arts. Olivia first joined us in her 'year in industry' while studying at the University of Leeds, and after joining the London office as a full-time member of staff has overseen the expansion of our traditional services such as PR, marketing and social media to include more creative services such as branding, surveys and a more tailored approach to our services.
"Olivia has a proven track record of team leadership and a determination to provide the best possible service for our extensive client roster, and I am excited to see where she will lead the London office in the future. Olivia's youth, talent and enthusiasm befits the overall company ethos and she will join myself and our Berlin Director Carolin Denz in running the company overall."
Olivia commented: "It's been an incredibly exciting and rewarding adventure to experience WildKat transform in the past 5 years, from when I started as an intern to the newly created position that I began last year.
"I am incredibly grateful to Kat for providing me with the structure and support to confidently lead the company from within, which is often very rare in our industry. Meanwhile, Kat continues to champion the young leaders of the classical music industry, regardless of age, gender, or background. As Director, London Office, I look forward to further leading the company into exciting new territories, both through anticipating the future of the industry and reacting to it, and also overseeing our expansion into the U.S. and France in 2018."