2019 International Opera Awards winners announced
The winners of the 2019 International Opera Awards were announced on 29 April during a ceremony held at London's Sadler's Wells theatre.
Considered opera's answer to the Oscars, the awards celebrate achievements in opera around the globe over the last calendar year in a wide range of categories. This year, the prestigious Lifetime Achievement award went to legendary soprano Leontyne Price, who is regarded as an inspiration to millions with her exceptional voice, huge repertoire and role as a fierce advocate for the civil rights movement in the US.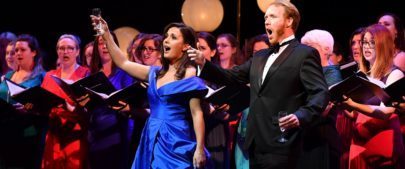 Female Singer of the year was presented to Asmik Grigorian, and the public chose Sonya Yoncheva as their Readers' Award winner, while Marina Viotti was presented with the Young Singer award.
See the full list of winners here
---
New graduation opportunities for NYCGB Fellows with Making Music
Former members of the NYCGB Fellowship Programme have been included for the first time in a national guide promoting talented young musicians for paid professional engagements.
Published annually, the Making Music Selected Artists Guide features a hand-picked selection of top quality instrumental and vocal soloists and ensembles who can be booked for concerts by Making Music's national membership of leisure-time music clubs, societies and associations.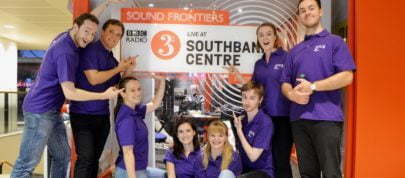 The 2019 edition of the Selected Artists Guide includes seven former members of the Fellowship: sopranos Ana Beard Fernández and Lizzy Humphries, mezzo-sopranos Emily Hodkinson and Rebekah Jones, tenor William Searle, bass-baritone Jamie Wright and bass Nathan Harrison. It is the first time that a cohort of singers, suitable particularly for oratorio work, has ever featured in the guide.
---
Chicago Musicians end strike with new contract
Having approved a new contract, the musicians of the Chicago Symphony Orchestra are set to return to work after a nearly seven-week strike, the longest in the ensemble's 128-year history.
The Chicago Federation of Musicians voted unanimously on Saturday to approve the five-year deal, which  was brokered with the help of Chicago's mayor, Rahm Emanuel, who had called the players' union and the orchestra's management to his office on Friday to try to break the deadlock.
About 100 musicians had been on strike since March 11, the main sticking points being pensions and wages.
In the end the orchestra's management promised that when current players transfer over to the new defined-contribution plan and agree to invest their retirement accounts prudently, the orchestra will guarantee that their benefits at retirement will be the same as what they would have earned under the old pension plan. However, all new employees starting from July 1, 2020, will go directly to the new defined contributions plan.