Opera North's residency for BAME artists returns
Opera North's Resonance residency, for professional artists from BAME backgrounds, returns for its latest programme this month continuing into May 2019.
Launched in 2017 and supported by the PRS Foundation's Talent Development Partnership, Resonance offers artists from BAME backgrounds working in any genre of music, who are based in the North of England, the opportunity to take their work in new directions, to experiment with collaborators, and to test the results in front of an audience.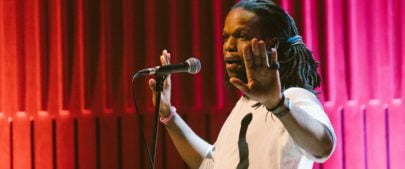 Five lead artists will take part this April and May:
Composer, rapper and MC Testament develops a new musical telling the story of Shirley Chisholm, the first black woman to run for the office of President of the USA (work in progress performance at Leeds Town Hall, 5 April, 4pm)
Zimbabwean soul singer Thabo (pictured) brings together image, sound and scent in a multi-sensory immersive performance (work in progress performance at Howard Assembly Room, Leeds, 12 April, 5pm)
Jazz singer and songwriter Nishla Smith explores an ancestor's disappearance through a song cycle (work in progress performance at Howard Assembly Room, Leeds, 26 April, 5pm)
Vocalist Sarah Yaseen combines Sufi song with film and theatrical performance to narrate her path towards freedom and identity (work in progress performance at Howard Assembly Room, Leeds, 3 May, 5pm)
Vocalist Keertan Kaur Rehal brings traditional South Asian art-song into the 21st century (work in progress performance at Howard Assembly Room, Leeds, 5 May, 4pm)
---
Opera Holland Park Community Chorus and Gareth Malone reunite for International Opera Awards
Gareth Malone and the Opera Holland Park Community Chorus will reunite for a special performance at the International Opera Awards 2019 on 29 April.
Performing 'Help Me Believe' – a piece commissioned by Opera Holland Park for its Hope for Grenfell Memorial Gala last year – the Chorus will join a line-up of some of the biggest names in opera, including Joyce El-Khoury and Charles Castronovo. Highlights from the ceremony, presented by Petroc Trelawny, will be broadcast on BBC Radio 3 on Monday 6 May.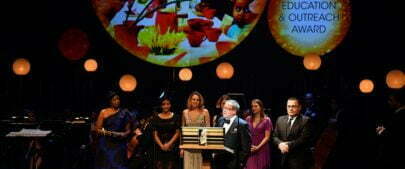 'Help Me Believe' was originally performed in June 2018 in memory of OHP staff member Debbie Lamprell and all the victims of the Grenfell tragedy, and featured a choir of over 200 children and adults from the Grenfell community as well as the OHP Chorus, the London Sinfonia, principal singers and conductors.
---
Musikmesse-Festival: Stadt voller Klang
Das Musikmesse-Festival bietet 100 Konzerte an 50 Orten in Frankfurt. Außer Gregory Porter kommen zum Beispiel auch der "Gott of Schlager", Christian Steiffen, und Tony Carey. Die vielen Clubkonzerte nicht zu vergessen.
Große Stars und große Talente, mehr Konzerte, mehr Spielorte und neue Partner – bei seiner vierten Auflage will das Musikmesse Festival seinem Anspruch, ganz Frankfurt zum Klingen zu bringen, nochmals einen Schritt näher kommen. An rund 50 Spielorten in der Stadt sind von Dienstag, 2. April, bis einschließlich Samstag, 6. April, nicht weniger als 100 Konzerte zu erleben. Würdiger Abschluss des Festivals ist am Samstag ein Auftritt des Jazz- und Soulsängers Gregory Porter, der gemeinsam mit der Neuen Philharmonie Frankfurt in der Festhalle deutschlandweit exklusiv sein hochgelobtes Programm zu Nat "King" Cole bieten wird, in dem er mit seinem samtenen Bariton einer der großen Legenden des Jazz und einem seiner wichtigsten Vorbilder huldigt.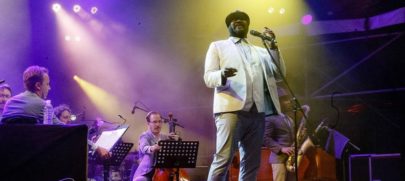 The Musikmesse Festival offers 100 concerts at 50 venues in Frankfurt. The lineup features the likes of Gregory Porter, the "God of Schlager" Christian Steiffen and Tony Carey,  as well as club concerts. Big stars and great talents, more concerts, more venues and new partners – in its fourth edition, the Musikmesse Festival wants to take another step closer to its claim to make Frankfurt sound great. No fewer than 100 concerts will be played at around 50 venues in the city from Tuesday, April 2nd to Saturday, April 6th.