Dare to Dream brings together children from Syria, Uganda, Bangladesh and Buckinghamshire to create a newly commissioned children's opera, to be premiered at the Royal Albert Hall on Monday 18 March 2019 at 7pm.
A massed choir of 650 children and a stage company of 90 children, all from Buckinghamshire primary schools, will join soloists Claire Wild (soprano) and Kieran Rayner (baritone) and a 25-piece orchestra from Buckinghamshire Music Trust (BMT) to perform Dare to Dream.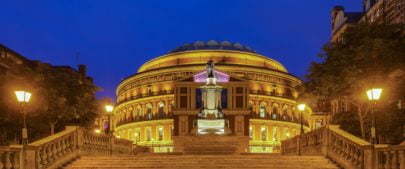 Poems and themes explored in Skype workshops, connecting the stage company children with pupils in the three other countries, have been interwoven into a libretto by Lucinda Jarrett and Chris Rawlence from Rosetta Life. Composer Hannah Conway has created a score for the opera, working with film-maker Claudia Lee and designer Rhiannon Newman-Brown, to create a multi-media staged opera production with filmed content bringing young poets from Syria, Uganda and Bangladesh to the stage. Directed by Garsington Opera's Karen Gillingham, Dare to Dream is a partnership between BMT, Garsington Opera and Rosetta Life.
---
Orchestras Live have announced that Becky West has taken up the new post of regional producer – north, focused on developing audiences for live orchestral music outside major metropolitan centres in the region.
West has worked across the music and wider arts sectors as both an arts manager and music teacher. Working for the Association of British Orchestras early in her career helped her discover that her real passion was for the learning and participation work that orchestras programmed.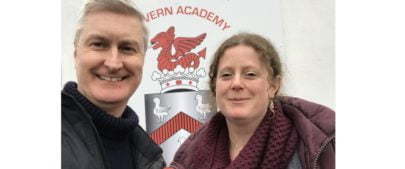 Having also previously worked for Trinity College of Music's junior department, and as general manager for Northumberland based theatre company November Club, West is excited to be returning to the music sector with this new role and is looking forward to developing more opportunities for under served communities in the north to experience orchestral music.
---
RMIT's Storey Hall in Melbourne has history when it comes to women's representation. The building on Swanston Street, built in 1887 and formerly named Hibernian Hall, was the site of Melbourne's suffragette movement rallies and the headquarters of the Women's Political Association in the early years of the 20th century. While the organisation's colours – purple, white and green – no longer fly from the roof, they have become part of the décor following the venue's renovation in the 1990s. This year the building will host the inaugural Women in Music Festival, celebrating the work of women composers, over the weekend that follows International Women's Day on March 8.
For Caroline Neeling, the Women in Music Festival's founder, the connection between Storey Hall's history and her Festival was "just pure luck."
When Neeling was unable to find any festivals devoted to the music of women composers, she set about starting her own, enlisting Melbourne Symphony Orchestra violinist – and founding member of contemporary music ensemble PLEXUS – Monica Curro to be the Festival's Artistic Director.
Over two evening concerts, the Women in Music Festival will present music by women in five categories – Indigenous Music, Games Music, Classical Music, Film Music, and Jazz Music – as well as the world premiere of a new work by the winner of the Festival's Emerging Composers Competition, Sarah Elise Thompson.
The heart of the festival is the evening concerts, however, which feature a series of world premieres. A brand new film score by Jessica Wells will accompany the 1914 silent film Neptune's Daughter, starring swimmer, actress and women's advocate Annette Kellerman, in a performance by PLEXUS, while audiences will be able to play a new game Noise Drawers by Maize Wallin. "It's extraordinary," says Neeling. "It's a virtual reality game, so it's sounds and music and movement in a game, all created for our festival."