Gramophone launches Orchestra of the Year Award 2020 Festival
Gramophone is hosting a 10-day online festival focusing on the 10 nominated orchestras in the running for this year's Orchestra of the Year Award. 
The Award is the only one of Gramophone's annual Classical Music Awards to be decided on by public vote. As part of the festival, each concert will remain online on Gramophone's website, Facebook page and YouTube channel for 23 hours.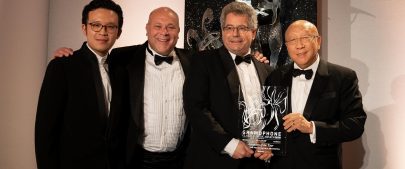 ---
Bayreuther Barock-Festival findet statt
Das neue Opernfestival "Bayreuth Baroque" kann wie geplant vom 3. bis 13. September stattfinden. Möglich machten dies umfassende gesundheiterhaltende Vorkehrungen, teilte die Agentur Ophelias Culture PR am Montag mit. Zum Konzept zählten die nach neuestem Standard konzipierte Klimaanlage des Markgräflichen Opernhauses, ein choreografierter Ein- und Auslass sowie ausreichend dimensionierte Pausenflächen im Freien. Auf Wunsch des künstlerischen Leiters Max Emanuel Cencic sollen sowohl die Besucher als auch die Musiker (außer Sänger) auch während der Vorstellungen einen Mund-Nasen-Schutz tragen.
Zur Eröffnung des Festivals hat die Oper "Carlo il Calvo" von Nicola Antonio Porporas Premiere. Als weitere Opernproduktion soll "Gismondo, Re di Polonia" von Leonardo Vinci auf die Bühne kommen. Daneben sind Konzerte in der Stadt- und Schlosskirche Bayreuth geplant.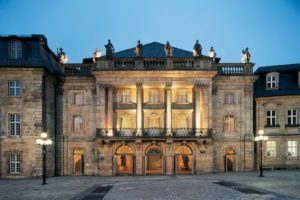 Bayreuth Baroque Festival takes place
The new opera festival "Bayreuth Baroque" can take place as planned from September 3 to 13. This was made possible by comprehensive health-preserving precautions, the agency Ophelias Culture PR announced on Monday. The concept included the Margravial Opera House's air-conditioning system, designed to the latest standards, a choreographed inlet and outlet as well as sufficiently dimensioned outdoor break areas. At the request of the artistic director Max Emanuel Cencic, both visitors and musicians (except singers) are to wear mouth and nose protection during the performances.
At the opening of the festival the opera "Carlo il Calvo" by Nicola Antonio Porporas will have its premiere. As a further opera production "Gismondo, Re di Polonia" by Leonardo Vinci will be performed on stage. In addition, concerts are planned in the Stadt- und Schlosskirche Bayreuth.
---
Anna Netrebko et Natalie Dessay marqueront la saison 2020/2021 de l'Opéra National de Bordeaux
Marc Minkowski présentait fin juin la nouvelle saison au public. Avec 81 représentations annulées depuis la mi-mars, soit 40.000 billets, l'ONB a reporté quelques récitals d'artistes étrangers et certaines créations.
La nouvelle saison prévoit 6 opéras et 6 ballets, sous réserve de l'évolution la crise sanitaire. « La Traviata » de Giuseppe Verdi, une nouvelle production avec le Théâtre du Capitole de Toulouse que dirigera Paul Daniel, ouvrira la saison le 7 septembre avec la soprano américaine Rachel Willis-Sørensen et le ténor Benjamin Bernheim, nommé artiste lyrique de l'année aux Victoires de la musique 2020. Verdi sera de nouveau à l'honneur dans « Falstaff », autre nouvelle production, tout comme l'opérette « Vlan, dans l'oeil », créée par Hervé, avec Olivier Py troquant ses habits de directeur du festival d'Avignon pour ceux d'une marquise. Parmi les autres événements de cette nouvelle saison, le retour de Natalie Dessay à Bordeaux (récital le 11 octobre) tandis que la soprano russe Anna Netrebko y chantera pour la première fois (récital le 20 novembre), tout comme la Sud-africaine Pretty Yende (récital le 12 mai 2021) et le compositeur Alexandre Desplat. Dans le cadre du festival Ciné-Notes, il dirigera le concert sur les musiques de film, dont « Harry Potter et les reliques de la mort », joué pour la première fois à l'Auditorium les 25 et 26 mars 2021.

Anna Netrebko and Natalie Dessay will mark the 2020/2021 season of the Opéra National de Bordeaux
Marc Minkowski presented the new season to the public at the end of June. With 81 performances cancelled since mid-March, representing 40,000 tickets, the ONB has postponed a few recitals by foreign artists and some creations.
The new season includes 6 operas and 6 ballets, subject to the evolution of the health crisis. Giuseppe Verdi's "La Traviata", a new production with the Théâtre du Capitole in Toulouse to be directed by Paul Daniel, will open the season on 7 September with American soprano Rachel Willis-Sørensen and tenor Benjamin Bernheim, named lyric artist of the year at the Victoires de la musique 2020. Verdi will again be in the spotlight in "Falstaff", another new production, as will the operetta "Vlan, dans l'oeil", created by Hervé, with Olivier Py swapping his clothes as director of the Avignon Festival for those of a marquise. Other events of this new season include the return of Natalie Dessay to Bordeaux (recital on October 11th) while the Russian soprano Anna Netrebko will sing there for the first time (recital on November 20th), as well as the South African Pretty Yende (recital on May 12th 2021) and the composer Alexandre Desplat. As part of the Ciné-Notes festival, he will conduct the concert on film music, including "Harry Potter and the Deathly Hallows", which will be performed for the first time at the Auditorium on 25 and 26 March 2021.