Orchestras Live and City of London Sinfonia have published a new body of research commissioned by the Baring Foundation, looking at how older people can be involved with orchestras.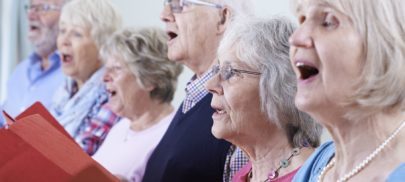 'From Bingo to Bartók' highlights some of the best examples of orchestral work engaging older people across the country. Case studies consider work in communities where classical music is supporting the health and wellbeing of older people, tackling the repercussions of loneliness and isolation.
Lord Howarth of Newport CBE, co-chair of the All-Party Parliamentary Group for Arts, Health and Wellbeing, said upon introducing the publication: 'An ageing population is one of the key challenges facing our nation, and this shows our world-leading, innovative orchestral sector can play an important role in supporting longer lives better lived.
City of London Sinfonia CEO and co-editor Matthew Swann said: 'These projects show how orchestras can bring huge societal benefit in an area of growing need. They also show how these same projects can deliver enormous artistic and organisational benefits to orchestras through developing the skills of our musicians, creating performance opportunities and opening income streams.'
[via Rhinegold]
---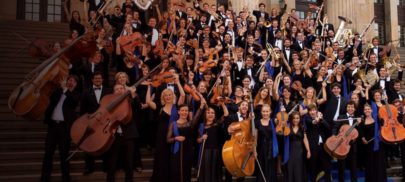 Los músicos españoles vuelven a liderar, por segundo año consecutivo, las audiciones de la Joven Orquesta de la Unión Europea (EUYO). Según información facilitada por el INAEM, la formación comunitaria ha avalado una vez más la calidad de nuestros músicos al seleccionar un total de 32 jóvenes (7 más que el año pasado) para participar en las dos próximas giras de la agrupación, que se celebrarán en primavera y verano. Además, otros 50 músicos españoles se han quedado en la reserva, por lo que las cifras globales de España vuelven a mejorar al sumar un total de 82 músicos entre titulares y suplentes, lo que supone un nuevo récord de participación en la EUYO.
Desde su ingreso en la Unión Europea, España forma parte de este organismo internacional a través del Instituto Nacional de las Artes Escénicas y de la Música (INAEM), quien, cada año, organiza las audiciones para la selección de los candidatos españoles.
Una progresión imparable
La participación española en la EUYO ha ido creciendo progresivamente en el último lustro hasta repetir este año como el país con mayor número de integrantes en la Joven Orquesta, llegando a triplicar las cifras de los otros países comunitarios con más representantes (Polonia y Reino Unido).
La progresión española ha sido incontestable en los últimos ejercicios: en el año 2013 resultaron seleccionados 8 músicos nacionales como titulares y otros 40 como reservas. En 2014 se seleccionaron 17 instrumentistas y 25 suplentes. En 2015, los titulares fueron 21 y los reservas 22. En 2017 se batió el récord nacional y se alcanzó el segundo puesto global: se seleccionaron 25 instrumentistas y 32 suplentes. Y ya en 2018 nos convertimos por primera vez en el país con mayor número de representantes, al sumar 25 titulares y 44 reservas.
For the second year in a row, Spanish musicians continue to dominate auditions for the European Union Youth Orchestra (EUYO). According to information provided by the National Institute of Performing Arts and Music (INAEM), the EU organisation has once again endorsed the quality of Spanish musicians by selecting a total of 32 young people (7 more than the previous year) to participate in the group's next two tours, which will be held in spring and summer. Another 50 Spanish musicians hold reserve positions, so between seat holders and those in reserve, Spain contributes a total of 82 musicians to the orchestra – a new record of participation in the EUYO.
Since joining the European Union, Spain has been part of this international organization through the INAEM, which organizes auditions annually for the selection of Spanish candidates. 
[via Codalario]
Violinist Tasmin Little has announced plans to retire in the summer of 2020, after more than 30 years of performing.
In a statement, she said: 'I've decided it's time to find a little more space in my life for some of my many other interests.
'There are a great deal of things I plan to do and explore, both musical and non-musical,' she continued. 'Some of these in musical spheres include: developing my continuing presence within the media, via radio, writing, presenting and television, persisting with and progressing my involvement with the campaign for music education to remain a vital component of the national curriculum, maintaining my wonderful association with the Royal Academy of Music with public masterclasses, and finding some time to enjoy international jury work in music competitions (at least I'll be able to sit down for some of these!).'
She added that for the next 18 months she will enjoy the remaining engagements left in her diary, and that she is happy to consider final 'curtain call' concerts.
Little concluded by thanking her friends and colleagues and loyal audience members saying: 'All this has never been taken for granted and has been the main reason I have continued my career for so many years.
'I have loved every moment, but now it is time for me to embrace a new perspective and relish new challenges and opportunities.'
[via Rhinegold]