The latest round of composers will receive grants of up to £10,000 to support the development of their careers.
Seven composers have been chosen in total including Alexander Campkin, Emma Ruth Richards, Errollyn Wallen, and Quinta.
Speaking about her successful application, Quinta says: 'I'm not embarrassed to say I danced around the house when my successful grant letter arrived! Enormous thanks to PRSF for recognising what we music-makers actually want and need to do, and supporting us to do it! I feel honoured and lucky to have been given an award from The Composer's Fund and can't wait to get adventuring!'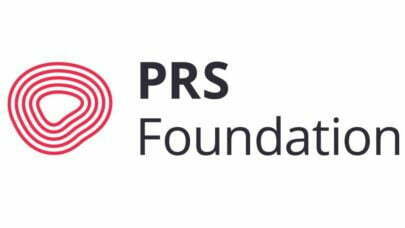 Alexander Campkin says: 'I am thrilled to receive this award from The Composers' Fund. It will allow me time to compose music for choir and string orchestra for a new CD recording with the Chamber Choir of Europe and conductor Nicol Matt.'
The Composers' Fund was created following PRS Foundation's research in 2014, which explored the challenges composers face when striving to steer the next stage of their careers.
The fund was launched by PRS Foundation in 2016 with support from the Esmée Fairbairn Foundation, with the aim of supporting the professional and creative development of talented composers.
---
The winner of the Hastings International Piano Concerto Competition, one of the UK's most prestigious international music prizes, has been announced.
First prize winner was Fumiya Koido (pictured) from Japan who performed Ravel's Piano Concerto in G major with The Royal Philharmonic Orchestra, winning a prize of £15,000 plus future concerto performance engagements with the RPO and additional performance opportunities in the UK and the USA.
Second prize was awarded to Maxim Kinasov from Russia who performed Tchaikovsky's Piano Concerto No. 1 in B flat minor Op.23 and received a prize of £7,000. Kinasov also received the special 'Orchestra Prize' voted for by players of the RPO and will receive future performance engagements.
The competition, taking place in Hastings and culminating in a live two day sell-out final at The White Rock Theatre with six finalists all playing a full concerto with the RPO, is now revered as one of the UK's premier classical competitions. It becomes a biennial event from 2019 and this year enjoyed national and international reach with over 176 entries from 26 countries. A total of 49 contestants were invited to compete during the competition stages, with winning performers being selected to compete in the semi-final and live finals.
---
Die Festspiele Mecklenburg-Vorpommern suchen weiter den direkten Kontakt zu Kindern. Am Dienstag starteten Bildungsministerin Birgit Hesse (SPD) und Festspiel-Intendant Markus Fein in Schwerin gemeinsam die neue Bewerbungsrunde für die Partnerschulen des Klassikfestivals, die für die kommenden drei Jahre gesucht werden. Die Bewerbungsfrist endet am 3. Juni.
«Für Kinder sind Konzertbesuche häufig noch mit dem Zwang zum Stillsitzen verbunden. Das schreckt ab», konstatierte Hesse. Die Schulprojekte der Festspiele unter Mitwirkung renommierter Solisten eröffneten hingegen völlig neue Wege zur Musik und sie motivierten zum Mitmachen. Das hätten die Erfahrungen der ersten beiden Jahre gezeigt. «Es war erstaunlich, was in kurzer Zeit entstanden ist und welche Talente freigelegt wurden», sagte Hesse.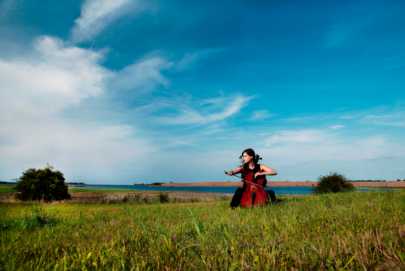 Klassikfestival in North-Germany is looking for partner schools for children's projects
The Mecklenburg-Vorpommern Festival 'Festspiele Mecklenburg-Vorpommern' continues to seek collaborations with children and young people. On Tuesday, Education Minister Birgit Hesse (SPD) and festival director Markus Fein in Schwerin jointly launched the new application round for the partner schools of the classical festival for the coming three years. The application deadline is 3 June.
"For children, concerts are often associated with the need to sit still. That scares them off, "said Hesse. The school projects of the festival with the participation of renowned soloists, on the other hand, opened up completely new ways to music and motivated them to participate. That was the experience of the first two years. "It was amazing to see what emerged in a short time and what talents were uncovered," said Hesse.