PRS Report Reveals a 26% Pay Gap Between Ethnicities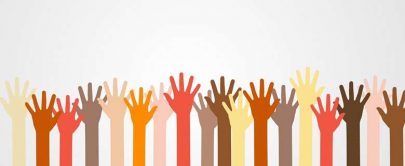 PRS's annual pay gap report revealed a mean ethnicity pay gap of 20.0% and a median ethnicity pay gap of 26.3% between white employees and other ethnicities. The gap is predominantly driven by the proportion of Black, Asian or ethnic minority background employees in lower banded roles.
The report also found a mean ethnicity bonus gap of 58.4% and median ethnicity bonus gap of 42.7% in favour of those identifying as white, caused by a smaller ethnically diverse population in senior roles.
These roles come with a greater bonus opportunity as a percentage of salary, and a higher base pay, creating an even wider bonus pay gap.
---
Nachhaltigkeit im Orchester- und Konzertbetrieb konsequent gestalten
Klimaschutz und Nachhaltigkeit gehören zu den dringendsten Herausforderungen unserer Gesellschaft. Ein nachhaltiger ökologischer Umbau gelingt nur, wenn die Akteurinnen und Akteure aller Bereiche ihren Beitrag leisten.
Mit dem aktuellen Positionspapier Nachhaltigkeit im Orchester- und Konzertbetrieb will die Deutsche Orchestervereinigung (DOV) den nötigen Diskussionsprozess im Kulturbereich vorantreiben.

German Orchestra Association (DOV) to Implement Sustainability Changes in Orchestras and Concerts
With this recent document on sustainability in orchestras and concerts, the German Orchestra Association (DOV) wants to promote the necessary discussion process in the field of culture.
Climate protection and sustainability are among the most urgent challenges facing our society. Sustainable ecological restructuring can only succeed if the actors in all areas make their contribution.
---
"La prise de conscience est là" : plus d'inclusion des élèves handicapés dans les conservatoires
Les conservatoires, notamment les petites structures, souhaitent faire des progrès sur l'inclusion. Résultat : les demandes de formations auprès de l'association Mesh (Musique et Situations de Handicap), ont bondi de 50%.
C'est une thématique dont se saisissent de plus en plus de conservatoires : l'inclusion des personnes en situation de handicap, que ce dernier soit moteur ou mental. Les demandes de formations explosent, pour apprendre à mieux prendre en charge ces élèves, notamment dans de petites structures qui veulent faire des progrès sur l'inclusion.
"Awareness is Growing": Diversity Progress Means More Inclusion of Disabled Students in Conservatories
Conservatories, especially small ones, want to make progress on inclusion. As a result, requests for training from the association Mesh (Musique et Situations de Handicap) have jumped by 50%.
This is a theme that more and more conservatories are taking up: the inclusion of people with disabilities, whether motor or mental. Requests for training are growing rapidly, to learn how to better handle these students, especially in smaller conservatories that want to make progress on inclusion.
---
A Historic Night in Metropolitan Opera Return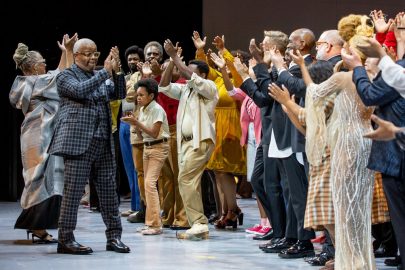 After eight minutes of applause, the curtain had dropped for a final time, and many members of the cast of "Fire Shut Up in My Bones," the first opera by a Black composer in the 138-history of the Metropolitan Opera, began to cry.
"This is crazy," said Terence Blanchard, the composer, as he embraced singers, dancers and musicians backstage during opening night on Monday. "This is amazing."
The Met was finally back, more than a year and a half after the pandemic had forced it to close — costing the company $150 million in revenues, prompting it to furlough most of its workers without pay and raising, once again, pressing questions about how opera can survive its latest challenges.
---
Also in the News
'We want every child to get the chance to play a musical instrument' – Sir Keir Starmer
Thüringer Bachwoche freuen sich über Finanzspritze
Thüringer Bachwoche receives further financial support
Le projet de salle modulable à l'Opéra Bastille est abandonné
The project for a modular hall at the Opéra Bastille is abandoned
---
On a Lighter Note…
This orchestra floated on the Seine in Paris, playing Ravel's Boléro