Harriet Harman has made a speech criticising publicly funded arts organisations for not being inclusive enough. Having attended a concert at The Royal Opera House, the shadow culture secretary was quoted as saying that the audience in attendance was predominantly "white, metropolitan and middle class" and further stated that there was a danger of the arts becoming "the prerogative of the metropolitan elite".  Sharing Harman's views that the arts need to be more universally accessible is new Culture Secretary Sajid Javid, who stated that "I didn't grow up in the kind of family that went to the Donmar Warehouse". He has also cited statistics that demonstrate a decrease in black and ethnic minority groups' involvement in the arts.
In response, Josie Rourke, the artistic director of The Donmar Warehouse in Covent Garden, has highlighted her own effort to make the theatre more inclusive. Launched 18 months ago, the Barclays Front Row Initiative is a scheme whereby two thirds of the seats closest to the stage are released on a Monday at 10am a fortnight in advance. The tickets cost just £10 and Rourke states that more than half of the 24,000 people who have bought tickets in the scheme so far had never been to The Donmar before.
Not everyone agrees with Harman, however. Writing for The Guardian, Stephen Moss claims that "The arts only start to make sense when you put the pieces together, which is why getting any coherent sense of opera or classical music or serious drama takes years". Moss argues that children would be "bored out of their heads" by a performance of L'Orfeo and cultural awareness and inclusion is just as achievable through the Internet. Igor Toronyl-Lalic points towards education as the key to inclusivity, rather than cheaper tickets at prestigious venues; "Teach all kids about opera and theatre and dance, and they will go to the opera and theatre and dance. Don't and they won't."
Ultimately, whilst all make good points, many questions appear to remain unanswered. How could the government make it affordable for families to go to these concerts at the weekend, taking travel expenses into account? Harman may be keen to make music more accessible but it may be that initiating more schemes such as the Barclays Front Row Initiative is only the tip of the iceberg. Even educating children might not be enough; it is certainly possible that, despite a good education on the subject, the younger generation still may not wish to attend. Would a twelve year old choose to see Fidelio over One Direction? What do you think?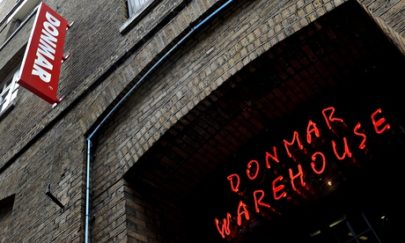 Donmar Warehouse    Photograph: Sarah Lee for the Guardian