Calls to save Radio New Zealand classical music station reach crescendo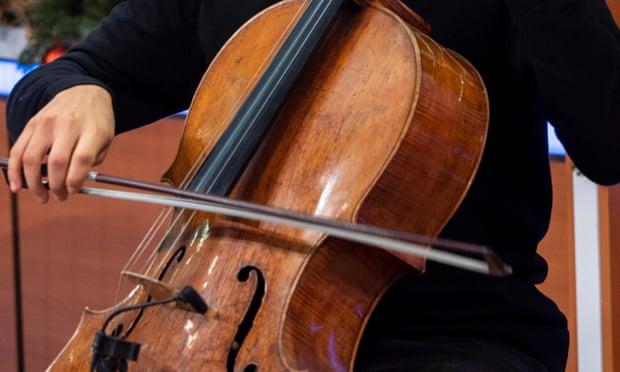 Plans to cut Radio New Zealand Concert and replace it with a youth station meet resistance from die-hard fans
Radio New Zealand Concert, the staid classical music arm of Radio New Zealand, does not usually create headlines. But the hackles of classical music lovers across the nation have been raised after the public broadcaster announced it was cutting much of the station to make way for programmes targeted at a younger audience.
The ensuing furore has sparked disputes on social media about whether classical music is elitist or only for the elderly and prompted the prime minister, Jacinda Ardern, to wade in.
The station draws about 170,000 listeners a week in New Zealand, heavily skewed towards those aged 65 and older, according to the broadcaster.
But fans mobilised last week when Radio New Zealand proposed to throw out its classical arm's FM station in May, replacing it with a youth radio channel in August. Some 18 jobs would be eliminated, with new roles created at the youth station, RNZ said.
---
Musik-Oscar für Berliner Komponistin Guðnadóttir
Die in Berlin lebende Komponistin Hildur Guðnadóttir hat bei der Verleihung der Academy Awards den Preis in der Kategorie "Beste Filmmusik" gewonnen. Bei der 92. Preisveranstaltung wurde die Isländerin für "Joker", bei dem Todd Phillips Regie führte, ausgezeichnet. Zuvor hatte sie für denselben Film bereits einen Golden Globe und einen BAFTA erhalten, bei den Oscars ist sie erst die dritte ausgezeichnete Frau in dieser Kategorie. Neben Guðnadóttir waren in der Kategorie Alexandre Desplat, Randy Newman, Thomas Newman und John Williams nominiert.
Hildur Guðnadóttir wurde am 4. September 1982 in Reykjavik geboren. Sie begann ihre Karriere mit einer Ausbildung am Cello und studierte unter anderem auch an der Universität der Künste in Berlin. Nach dem Studium kehrte sie nach Island zurück und engagierte sich in der Kunst- und Musikszene. 2007 erschien ihr erstes Soloalbum. Zusätzlich ist Guðnadóttir seit 2011 als Komponistin für Filme tätig, unter anderem komponierte sie den Soundtrack von "In the Shadow of the Sun" und die Musik zum Actionfilm "Sicario 2" und zur Batman-Vorgeschichte "Joker".
Music Oscar for Berlin composer Guðnadóttir
Composer Hildur Guðnadóttir, who lives in Berlin, won the award in the category "Best Film Music" at the Academy Awards. At the 92nd Awards, the Icelander was honored for "Joker", directed by Todd Phillips. She had previously received a Golden Globe and BAFTA for the same film, and is only the third award-winning woman in this category at the Oscars. In addition to Guðnadóttir, Alexandre Desplat, Randy Newman, Thomas Newman and John Williams were nominated in the category.
Hildur Guðnadóttir was born on September 4, 1982 in Reykjavik. She studied cello and also studied at the University of the Arts in Berlin. After completing her studies, she returned to Iceland and became involved in the art and music scene. In 2007 her first solo album was released. In addition, Guðnadóttir has been working as a film composer since 2011, including the soundtrack of "In the Shadow of the Sun" and the music for the action film "Sicario 2" and the Batman prehistory "Joker".
---
La grande soprano italienne Mirella Freni est morte à l'âge de 84 ans
La cantatrice, grande interprète de Puccini et Verdi, a succombé dimanche à une longue maladie, ont indiqué des élus de la région de Modène, où elle s'est éteinte, à la presse italienne. Née le 27 février 1935 à Modène, enfant prodige repérée dès l'âge de dix ans, Mirella Freni avait fait une pause durant son adolescence pour préserver sa voix avant de prendre son envol. Après des débuts remarqués sur scène à l'âge de 19 ans dans le rôle de Micaela dans Carmen de Bizet, elle avait fait une nouvelle brève interruption le temps de se marier et de devenir mère. Par la suite, elle est devenue l'une des plus grandes sopranos italiennes de l'histoire de l'art lyrique. Son nom est souvent associé au ténor Luciano Pavarotti, né la même année qu'elle, dans la même ville. Frère et sœur de lait, les deux futurs chanteurs ont eu la même nourrice : leurs deux mères, qui travaillaient dans la même usine de tabac, ne pouvaient pas les allaiter.
The great Italian soprano Mirella Freni died at the age of 84.
The singer, a great interpreter of Puccini and Verdi, succumbed on Sunday to a long illness, elected representatives of the Modena region, where she passed away, told the Italian press. Born on 27 February 1935 in Modena, a child prodigy spotted at the age of ten, Mirella Freni had taken a break during her adolescence to preserve her voice before taking flight. After making a remarkable stage debut at the age of 19 in the role of Micaela in Bizet's Carmen, she took another brief break during her teenage years to marry and become a mother. She went on to become one of the greatest Italian sopranos in the history of lyric art. Her name is often associated with the tenor Luciano Pavarotti, born in the same year as her, in the same city. Milk brother and sister, the two future singers had the same nanny: their two mothers, who worked in the same tobacco factory, could not breastfeed them.