International Online Magazine Tokafi has published a fascinating article on securing second performances of contemporary classical world, written by Tobias Fischer, with comments from composer and jazz pianist Raymond Yiu, amongst others. The article touches on many aspects of repeat performances, such as whether it is, what clarinetist Rachel Yoder describes as, 'premiere hunting' that may contribute to the lack of repeat performances due to the 'once-in-a-lifetime experience' that they provide. On the other hand, Fischer exemplifies the opposing argument with the Second Glance Festival of New Music, which is dedicated to the performance of works that have undeservedly not received any attention beyond their premiere. Gramophone's James McCarthy, however, argues against this point. Alluding to composers such as Thomas Adès and Mark-Anthony Turnage, McCarthy states that composers who comply with a style that is accessible to the public will be the ones who will receive considerable amounts of performances for their works.
Raymond Yiu makes an excellent point in that 'the process of composition is a lot more than writing beautiful music'. Touching on his background in IT, he shares the different aspects to consider when composing a new work; such as, how will a premiere be secured, who might be interested in performing the piece and how will the piece captivate people into securing second and repeat performances? He states that 'if a piece could only be performed once or not at all, [he] would probably not write it in the first place'. There are many factors involved in the practical aspects of performance of a work: for example, one must consider the economical side, which can affect instrumentation and the size of the ensemble.
The article is a highly fascinating read and touches on a variety of factors relating to repeat performances of works. With first hand experience in this particular area, Raymond not only provides an insight into his personal opinion of repeat performances, but also shares some great advice to young and upcoming composers.
Last week, Raymond featured on Classic FM Live Web Chat to share advice with young composers about his personal composing career, along with details about his 40th birthday celebration. With gratitude and praise for the composer schemes he has been involved with, such as Panufnik Young Composers Scheme and LSO Composers, Raymond curated a concert at LSO St Luke's to celebrate the schemes that have secured success in his career. An intriguing programme of contemporary classical music, featuring a host of young musicians and composers alike, celebrated a milestone birthday and the pathway to his career.
Read the full Tokafi article here. Keep up to date with news from Raymond Yiu through his website, Facebook and Twitter.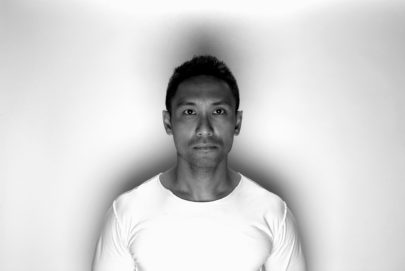 Photo credit: Malcolm Crowthers