Red Note Ensemble celebrates 10th anniversary
Scottish contemporary ensemble Red Note Ensemble celebrated its 10th anniversary this week with an event at Edinburgh's Summerhall. The event saw artistic co-directors John Harris and Robert Irvine thank friends of Red Note for their support, setting out ambitions for the ensemble's future including plans to find a new permanent home. Guests were invited to take part in a collaborative, unrehearsed performance of Louis Andriessen's Workers Union, and Red Note flautist Ruth Morley performed a new work written by composer Bill Sweeney for Professor Celia Duffy to mark the end of her tenure as chair of Red Note's board.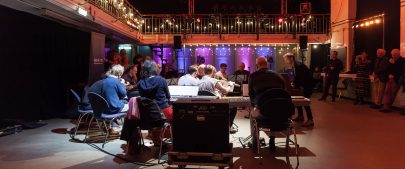 ---
Placido Domingo quits LA Opera amid sex harassment claims
Opera legend Placido Domingo has quit as general director of the LA Opera. As the fallout from the sexual harassment controversy continues to dog the Grammy-winning tenor, according to reports.
Domingo has been with the Los Angeles company since 2003. He said in a statement to the New York Times that the mounting allegations against him "have created an atmosphere in which my ability to service this company that I so love has been compromised."
The announcement comes less than two weeks after the 78-year-old opera star walked away from New York's Metropolitan Opera on the eve of his scheduled performance in "Macbeth." The tenor had a long-standing affiliation with the Met, first performing there when he was 27.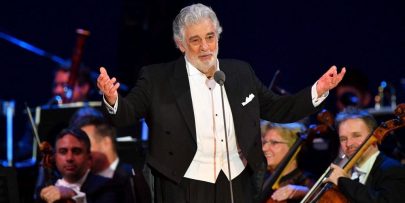 ---
Adèle Charvet remplace en derniere minute un soliste dans le Messie de Haendel
La chanteuse lyrique française Adèle Charvet assistait en tant que spectatrice à une représentation du "Messie" de Haendel mardi soir à Paris. Mais lorsqu'elle a appris qu'un soliste ne pouvait plus continuer, elle l'a remplacé au débotté, pour que le concert puisse se poursuivre.
La mezzo-soprano était venue écouter un concert de musique baroque dirigé par un de ses amis, le jeune chef de 23 ans Valentin Tournet. Le célèbre oratorio de Haendel avait commencé normalement, mais tout a basculé pendant l'entracte: l'un des interprètes, le chanteur sud-coréen David DQ Lee, n'est plus en mesure de continuer.
"Je pensais passer une soirée tranquille dans mon siège, du côté du public. Au moment de la pause, je croise la régisseuse de la salle qui m'apprend que le contre-ténor ne peut plus chanter une seule note et me dit d'aller voir en coulisses parce qu'il faudrait probablement que je chante" à sa place, a raconté Adèle Charvet à l'AFP.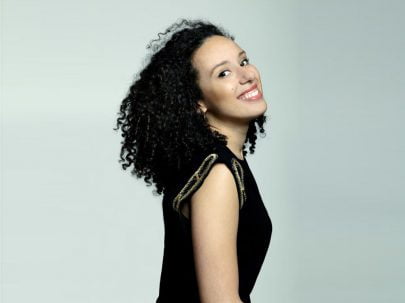 Adèle Charvet replaces a soloist in Haendel's Messiah at the last minute
The French opera singer Adèle Charvet attended as a spectator a performance of Handel's "Messiah" on Tuesday evening in Paris. But when she learned that a soloist could no longer continue, she replaced him at the debut, so that the concert could continue.
The mezzo-soprano had come to listen to a baroque music concert conducted by one of her friends, the 23-year-old chef Valentin Tournet. Handel's famous oratorio had started normally, but everything changed during the interval: one of the performers, South Korean singer David DQ Lee, is no longer able to continue.
"I thought I'd spend a quiet evening in my seat, on the public side. During the break, I met the stage manager who told me that the countertenor could no longer sing a single note and told me to go and see backstage because I would probably have to sing" in his place, Adèle Charvet told AFP.