Have you ever wondered how a polyphonic piece would sound if you listened to some of the individual parts, or even just one?  A special new online tool—created for today's release of an outstanding modern interpretation by six pianists—offers this possibility and allows you to get closer to Steve Reich's famous Six Pianos.
Influenced by electronic club music, as well as their classical education, the six pianists Gregor Schwellenbach, Hauschka, Erol Sarp (Grandbrothers), Daniel Brandt, Paul Frick (of Brandt Brauer Frick) and John Kameel Farah, show their devotion to the influential composer of minimalist music though this modern approach to the idea behind Six Pianos.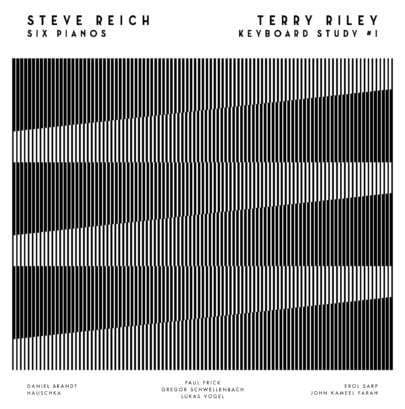 Each pianist performed his part on his own piano using typical studio equipment, before passing the recording over to the next pianist. With the help of the online tool you can listen to every single part individually, or up to all six parts together. This opens up new sound experiences as well as giving a special insight in both the piece and the work of the musicians.
Due to technical reasons the tool only works with Google Chrome. When opening the page, it can take up to 30 seconds until all tracks are completely loaded, but it's definitely worth the wait! Here you can find the tool: www.film-recordings.com/sixpianos
This recording of Six Pianos, which also includes Keyboard Study #1 by Terry Riley, is now available on the FILM label as Vinyl, CD and as MP3.