Violist Richard O'Neill wins Grammy
The Korean-American violist Richard O'Neill, who joined Hungary's Takács Quartet last year, has won a Grammy Award in the Best Classical Instrumental Solo category for his performance of Christopher Theofanidis's Concerto for Viola and Chamber Orchestra.
O'Neill, who has been nominated twice previously, is the second person to receive the award for a viola performance in the history of the category.
Prior to joining the Takács Quartet, who are based at the University of Colorado-Boulder, O'Neill played viola for the Chamber Music Society of Lincoln Center in New York City and performed as a soloist with orchestras including the London, Los Angeles and Seoul philharmonics. O'Neill was an Avery Fisher Career Grant recipient and the first violist to earn an Artist Diploma from the Juilliard School.
---
Popularklage beim Bayerischen Verfassungsgericht geplant
Ist der Kultur-Lockdown verfassungswidrig? Eine Gruppe international renommierter Bühnenkünstlerinnen und -künstler um den Bariton Christian Gerhaher will diese Frage vom Bayerischen Verfassungsgericht klären lassen. Dazu will die Initiative "Aufstehen für die Kunst" Mitte dieser Woche eine Popularklage einreichen.
Einen Teilerfolg verbucht die Initiative "Aufstehen für die Kunst" schon für sich: In der Konferenz der Ministerpräsidentinnen und -präsidenten am 3. März wurde beschlossen, die Theater, Opern- und Konzerthäuser ab dem 22. März wieder für das Publikum zu öffnen. Diese Entscheidung sei auch "durch den juristischen, medialen und politischen Druck" ihrer Initiative zustande gekommen, sind sich die Initiatoren sicher. Dazu gehören unter anderem der Bariton Christian Gerhaher, der Tenor Wolfgang Ablinger-Sperrhacke und der Dirigent Hansjörg Albrecht.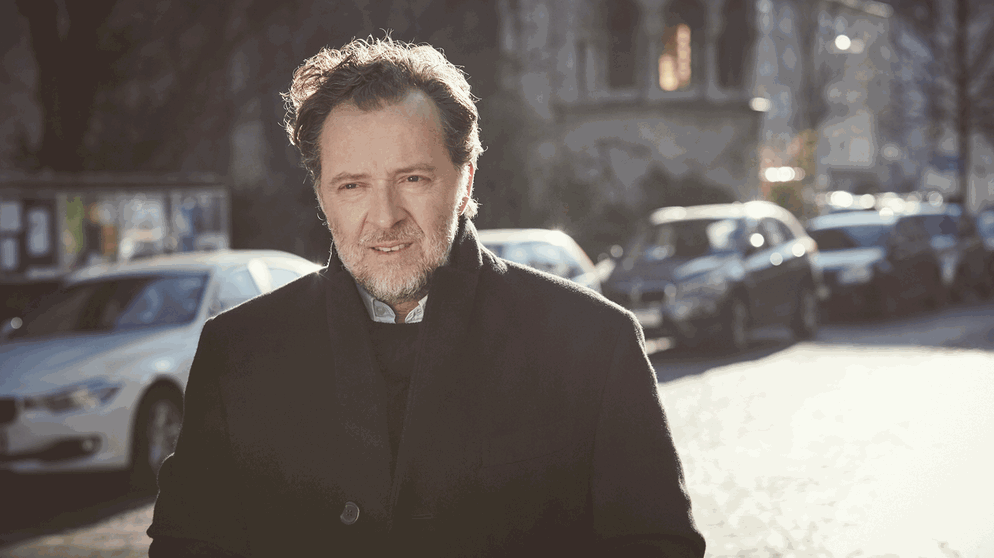 Popular action planned at the Bavarian Constitutional Court
Is the culture lockdown against the german constitution? A group of internationally renowned stage artists around the baritone Christian Gerhaher wants to have this question clarified by the Bavarian Constitutional Court. Therefore, the initiative "Aufstehen für die Kunst" wants to file a popular complaint this week.
The "Aufstehen für die Kunst" initiative has already scored a partial success: the conference of minister presidents on 3th of March decided to reopen the theatres, opera houses and concert halls to the public as of 22th of March. The initiators are sure that this decision was also brought about "by the legal, media and political pressure" of their initiative. They include the baritone Christian Gerhaher, the tenor Wolfgang Ablinger-Sperrhacke and the conductor Hansjörg Albrecht.
---
Le mouvement d'occupation des Opéras fait tache d'huile
Après les Opéras de Nantes, Rennes et Tours, ceux de Lyon et Bordeaux sont désormais occupés par des collectifs d'intermittents du spectacle demandant notamment la réouverture des lieux culturels.
Hier matin, des étudiants en école d'art pénétraient à l'Opéra de Lyon, qu'ils occupent toujours, « en solidarité avec les intermittents ». Dans la soirée, c'était au tour du Grand Théâtre de Bordeaux de faire l'objet d'une occupation. Mais le mouvement avait été enclenché dès la semaine dernière, au Théâtre Graslin de Nantes le 10 mars, ainsi qu'aux Opéras de Tours et Rennes à partir du 12.
The movement to occupy opera houses is spreading
After the opera houses in Nantes, Rennes and Tours, the opera houses in Lyon and Bordeaux are now occupied by collectives of intermittent workers in the entertainment industry, who are demanding the reopening of cultural venues.
Yesterday morning, art school students entered the Lyon Opera House, which they are still occupying, "in solidarity with the intermittent workers". In the evening, it was the turn of the Grand Théâtre in Bordeaux to be occupied. But the movement had already started last week, at the Graslin Theatre in Nantes on 10th March, as well as at the Operas in Tours and Rennes from 12th March.