Royal Opera House costume department makes scrubs for NHS workers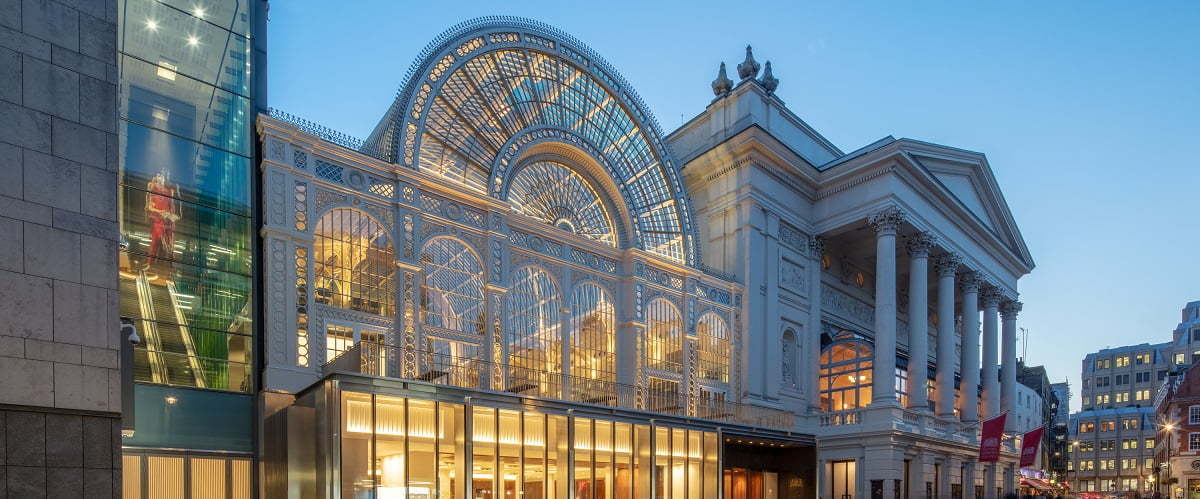 Members of the Royal Opera House (ROH) costume team have created a range of PPE including scrubs and hats for local NHS trusts and charitable groups across the country.
Working from home, and using official NHS Trust-coloured and sourced materials from online crowdfunding projects, they have supplied hundreds of items to NHS workers up and down the country.
Carine Marrot, ballet wardrobe technician, said: 'In order to make myself useful at home, help the NHS and using my sewing skills, I made a set of scrubs. I'm so pleased that they have now been sent and are being used by frontline NHS workers at St Joseph Hospice, as well as in care homes and NHS Trusts in the local area including Homerton Hospital in Hackney. They know to call me if they need any more!'
All those involved in this voluntary effort are full-time and casual staff who have been put on the government's furlough scheme.
---
Förderpreis vom Rheingau Musik Festival geht an Kanneh-Mason
Der britische Cellist Sheku Kanneh-Mason (21) erhält den diesjährigen Lotto-Förderpreis des Rheingau Musik Festivals. Das teilten die Veranstalter am Mittwoch mit. Die Verleihung der mit 15.000 Euro dotierten Auszeichnung soll im kommenden Jahr stattfinden. Wegen der Corona-Pandemie wurde das Festival 2020 abgesagt.
"Mit seinem ehrlichen, erdigen Ton und warmen Vibrato umarmt er nahezu jede musikalische Phrase und spielt sich in die Herzen des Publikums", erklärte die Jury. "Dabei unterstreiche der junge Cellist bereits von Beginn seiner Karriere an, was ihm wichtig ist: (familiärer) Zusammenhalt, Nachhaltigkeit und Solidarität. Nicht die zahlreichen, einzigartigen und medienwirksamen Fernsehauftritte, sondern vielmehr die dadurch verbundene Aufrichtigkeit und Mitmenschlichkeit machen diesen außergewöhnlichen Künstler zum Vorbild und Hoffnungsträger einer ganzen Generation."
Der Förderpreis des Rheingau Musik Festivals wird seit 2009 verliehen. Er soll "ausdrücklich besondere Nachwuchstalente auszeichnen, um ihnen den Weg nach oben zu erleichtern", erklärte der Geschäftsführer von Lotto Hessen, Heinz-Georg Sundermann. Bisherige Preisträger waren unter anderem Sebastian Manz (Klarinette), Vestard Shimkus und Christopher Park (beide Klavier), Leticia Moreno und Emmanuel Tjeknavorian (beide Geige) und im vorigen Jahr der griechische Flötist Stathis Karapanos.
Rheingau Musik Festival award goes to Kanneh-Mason
The British cellist Sheku Kanneh-Mason (21) receives this year's lottery award from the Rheingau Musik Festival. The organizers announced on Wednesday. The 15,000 euro award is expected to take place next year. The festival 2020 was canceled due to the corona pandemic.
"With his honest, earthy tone and warm vibrato, he hugs almost every musical phrase and plays into the hearts of the audience," said the jury. "From the very beginning of his career, the young cellist underlines what is important to him: (family) cohesion, sustainability and solidarity. It is not the numerous, unique and media-effective television appearances, but rather the associated sincerity and humanity that make this exceptional artist a role model and bearers of hope for an entire generation."
The funding prize of the Rheingau Musik Festival has been awarded since 2009. It should "explicitly honor special young talents in order to make it easier for them to move up," said Lotto Hessen's managing director, Heinz-Georg Sundermann. Previous winners include Sebastian Manz (clarinet), Vestard Shimkus and Christopher Park (both piano), Leticia Moreno and Emmanuel Tjeknavorian (both violin) and last year the Greek flutist Stathis Karapanos.
---
L'Opéra de Paris en danger ?
L'avenir de l'Opéra National de Paris, qui accuse un déficit de 40 millions d'euros, est très incertain. Dans une tribune à L'Express, le spécialiste d'art lyrique Sylvain Fort envisage 3 scénarios pour sauver l'institution. Pour le directeur du site spécialisé Forumopera, « Aucun établissement culturel en France n'est dans la situation de l'Opéra de Paris. Il n'existe en effet pas d'institution française d'une telle taille, avec un tel jeu de contraintes pour remettre en route la maison (…) C'est pourquoi il semble absolument impossible de reprendre dès septembre la trajectoire de la saison prévue ». Selon lui, il y a urgence à décider rapidement d'un scénario pour son avenir sinon: « L'Opéra de Paris pourrait bien ne pas se relever de cette crise ». Partant de ce constat, l'ancienne plume d'Emmanuel Macron suggère 3 options.

The Paris Opera in danger?
The future of the Paris Opera, which has a deficit of 40 million euros, is very uncertain. In an op-ed piece in L'Express, lyric art specialist Sylvain Fort considers 3 scenarios to save the institution. For the director of the specialist website Forumopera, "No cultural institution in France is in the situation of the Paris Opera. There is indeed no French institution of such a size, with such a set of constraints to get the house back on track (…) This is why it seems absolutely impossible to resume the trajectory of the planned season in September". According to him, there is an urgent need to decide quickly on a scenario for its future, otherwise: "The Paris Opera may not recover from this crisis". Based on this observation, Emmanuel Macron's former pen suggests 3 options.
---
The Daily Call That 200 Arts Groups Hope Will Help Them Survive
It's hard enough to Zoom with your mother.
Imagine being one of the more than 200 arts leaders who for the past month have been getting on the same daily Zoom call seeking comfort, counsel and connection as they try to stave off a raft of institutional failures prompted by the coronavirus pandemic.
More than just a logistical feat, the phone call has become a singular measurement of how worried, desperate and vulnerable cultural organizations have become since the virus hit. And just as notable, how much they are actually acting these days like the "arts community" to which they often aspire.
More typically, the city's cultural institutions compete for audiences, donors and attention. Museums rarely interact with performing arts groups. Manhattan cultural behemoths don't often communicate with their scrappier counterparts in other boroughs.
Yet on these calls, cultural organizations that span the city — some from Museum Mile on Fifth Avenue, others from unheralded blocks in Brooklyn and the Bronx — are trading tips for accessing federal funds, strategies for streaming and thoughts about summer programming. The big fish are helping the small, as they both absorb guidance from local and federal officials who periodically join the conversation.