Classical News
In our news today, after their artistic director resigned things are getting out of hand at Romanian national opera, stars lined up for the Jazz FM Awards celebrated in London last night and Apple Music revealed it had passed 13 million subscribers to its streaming service, closing the gap on market leader Spotify.
The Guardian
Romanian opera row intensifies as culture minister resigns
There is chaos at the Romanian national opera: a row that began when the ballet company's Danish artistic director resigned has led to shows being cancelled, dancers refusing to perform, local artists protesting over pay for foreign stars and has even claimed a ministerial scalp.
Music Week
Stars line up for Jazz FM Awards
The highest achievers from the worlds of jazz, blues, soul and beyond have been honoured at the third annual Jazz FM Awards, which took place last night at a star-studded ceremony at the Bloomsbury Ballroom in London.
Apple Music UK subscriptions growth outpacing Spotify 
This morning, Apple Music revealed it had passed 13 million subscribers to its streaming service, closing the gap on market leader Spotify, which says it has more than 30 million.
Classical Music Magazine
#LoveOpera weekend to celebrate the art form
#LoveOpera weekend (6-8 May) will celebrate the range and quantity of live opera and music theatre around the UK.
The Strad
12th Lyon International Chamber Music Competition names prize winners
Duo Urba has won first prize at the 12th Lyon International Chamber Music Competition, this year dedicated to cello and piano. German cellist Marius Urba and Russian pianist Vita Kan receive €8,000 and concert opportunities in France and abroad.
The New York Times
Saluting Robert Shaw, a conductor of humanist spirituality
"I am not sure I ever have 'heard' Brahms's 'Requiem' — strictly as a member of an audience," the incomparable California-born choral conductor Robert Shaw wrote in 1997.
Pizzicato
Perlman and Argerich together for a new recording
In Paris, Itzhak Perlman and Martha Argerich just have recorded a new album, to be released late 2016 on Warner Classics.
Frankfurter Allgemeine
EU-Kommission kommt türkischen Zensurforderungen nicht nach
Der Beschreibungstext des Konzertprojektes "Aghet" der Dresdner Sinfoniker ist trotz türkischer Proteste wieder unzensiert auf der Webseite der EU-Kommission zu lesen – allerdings mit einem Zusatz.
Der Tagesspiegel
Das kann ja heiter werden: Die Pläne des Staatstheaters Cottbus. Los gehen soll es mit einem musikalischen Familienfest.
El Pais
La Sinfónica de Euskadi reserva sus atriles a solistas de renombre
El violinista Zukerman y las hermanas pianistas Labèque participarán con la orquesta vasca.
Twitter
Conor Farrington @ConorFarrington Enjoyed hearing @KNSClassical's @Caterina_Mai on @BBCInTune. Now listening to great #Liszt recordings on her website http://www.caterina-grewe.com/eng/recordings.html …
Black Dress Code @black_dresscode What's your favourite piece from the first @black_dresscode collection? We love the chiffon sleeves on the #Nannerl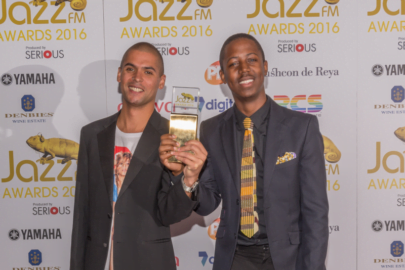 Photograph: The Arts Desk