Discover the video premiere on Son of Marketing
To celebrate the release of his single "Brahms for JB" on all streaming platforms, Son of Marketing has premiered the new electrifying music video!
"Brahms for JB" (Ron Davis / arr. Louis Simão) reflects Ron's love of classical music and especially for Brahms' Symphony No. 3. This jazz arrangement of the symphony's third movement for jazz orchestra swings with music that's fresh and daring!

Unfortunately, you'll have to wait until May 15 before you can listen to the entirety of Instrumental Music Liberation Front, where jazz meets classical music(s) -European, Quebecois, Sephardic, Gypsy.
So stay tuned!
---
Découvrez le clip de "Brahms for JB" en avant-première sur About Good Music !
Pour célébrer la sortie de son single « Brahms for JB » qui vient de paraître sur toutes les plateformes de streaming, retrouvez son clip en avant-première ! Une session live électrisante exclusivement disponible en France sur About Good Music jusqu'à vendredi !
« Brahms for JB » (Ron Davis / arr. Louis Simão) reflète l'amour que le pianiste porte à la musique classique et notamment à la Symphonie n°3 de Brahms. Cette adaptation libre du troisième mouvement de la symphonie pour orchestre de jazz swingue : la musique est fraîche et audacieuse !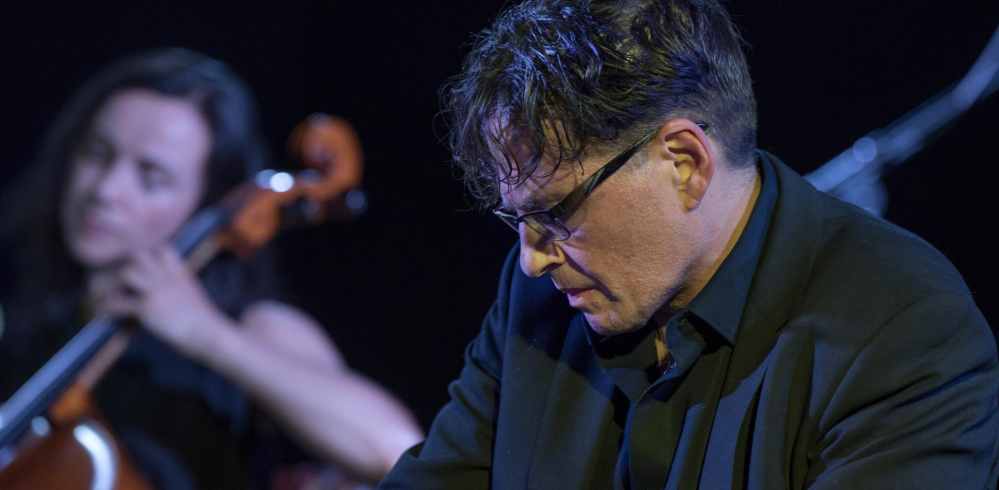 Il faudra patienter jusqu'au 15 mai pour écouter l'intégralité de l'album, Instrumental Music Liberation Front, où se rencontrent jazz et musique(s) classique(s) -européenne, québécoise, séfarade, manouche.
Une belle découverte !