Santtu-Matias Rouvali named for Philharmonia top job and extends Gothenburg role
The Philharmonia Orchestra has named its Principal Guest Conductor, Santtu-Matias Rouvali, the 33-year-old Finnish Chief Conductor of the Gothenburg Symphony and Tampere Philharmonic orchestras, as its next Principal Conductor. Simultaneously, the Gothenburg Symphony Orchestra has announced that Rouvali will extend his initial four-year contract for another four years taking him to 2025 at the helm of Sweden's National Orchestra.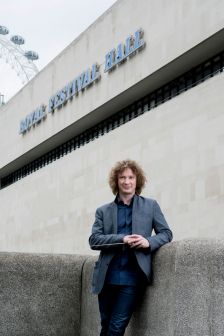 Rouvali succeeds Esa-Pekka Salonen at the start of the 2021-22 season, becoming the second youngest conductor to hold a principal conductor post with a major London orchestra (Riccardo Muti was 32 when he was appointed to the top job by the Philharmonia in 1973). Salonen will assume the title of Conductor Emeritus.
---
Marcus Farnsworth appointed to lead expanded vocal and choral department at Chetham's
Chetham's School of Music, the UK's largest specialist music school, has appointed baritone Marcus Farnsworth as head of a new vocal and choral department where singers as young as 13 will now be welcome.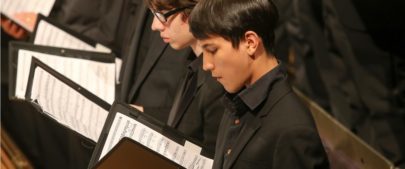 Farnsworth himself attended Chetham's and his award-winning professional career has included recitals, recordings and operatic performances across the world. He won first prize in the 2009 Wigmore Hall International Song Competition and the Song Prize at the 2011 Kathleen Ferrier competition, and is committed to educational and community singing alongside his performance career.
---
Wagner digital – Digitalisierung von Dresdner Opernhandschriften
An der Sächsischen Landesbibliothek – Staats- und Universitätsbibliothek Dresden werden 78 Opernhandschriften des Komponisten Richard Wagner aus dem Bestand des Staatsopern-Notenarchivs digitalisiert. Zum Auftakt des großangelegten Projekts sind mit «Tannhäuser» und «Die Meistersinger von Nürnberg» die ersten Aufführungsmaterialien frei zugänglich, wie Bibliothek und Semperoper am Dienstag mitteilten.
Sie ergänzen künftig die schon im Internet verfügbaren Hofopernbestände mit 1200 Handschriften zu 650 Opern von 1765 bis 1900 und führen das Opernarchiv virtuell zusammen. Ab 2020 sollen die Materialien zu dem Komponisten Richard Strauss folgen.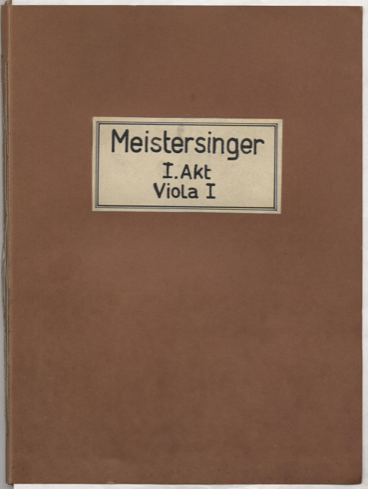 Digitalisation of Dresden opera manuscripts by Wagner
The Saxon State Library – Stats- und Universitätsbibliothek Dresden digitises 78 opera manuscripts by the composer Richard Wagner from the holdings of the Staatsoper score archive. At the start of the large-scale project, the first performance materials, "Tannhäuser" and "Die Meistersinger von Nürnberg", are freely accessible, as the library and Semperoper announced on Tuesday. 
In future, they will supplement the holdings of court operas already available on the Internet with 1200 manuscripts on 650 operas from 1765 to 1900 and bring the opera archive together virtually. The materials on the composer Richard Strauss are to follow from 2020.