Tickets to see Verdi's opera La forza del destino at the Royal Opera House are being resold for up to £3,500 each, on secondary ticketing website Viagogo – the only place where they can currently be purchased.
A ticket in the stalls is selling for £3,438, while a restricted view seat – worth £125 at face value – is going for £1,876.
Another pair of tickets in the circle, with a maximum face value of £570, is going for £5,210.
Tickets for these four performances are in unusually high demand because Russian soprano Anna Netrebko and German tenor Jonas Kaufmann are performing together for these nights of the opera's 10-night run.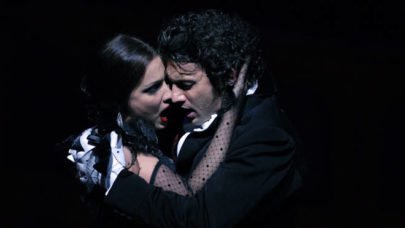 In a statement, the Royal Opera House has said it prohibits any use of re-sale sites.
Speaking to The Times, Alex Beard, Royal Opera House Chief Executive, said: "I think they are an absolutely outrageous operation," saying that anyone discovered using a ticket bought on Viagogo risked being turned away.
He continued: "The Royal Opera House have consistently argued against the harmful practices of ticket re-sellers such as Viagogo, who violate the terms of our service and most worryingly, undermine the customer putting profit before consumer experience."
[via Classic FM]
---
Help Musicians UK (HMUK) has announced a partnership with the British Tinnitus Association (BTA).
The companies will work together to undertake research into the effects, management and prevention of tinnitus experienced by musicians and music industry professionals.
Surveys conducted by HMUK in 2015 showed that 58% of respondents report living with tinnitus. This new research aims to address both the lived experience of tinnitus and the need for more awareness, advice and services for musicians living with the condition.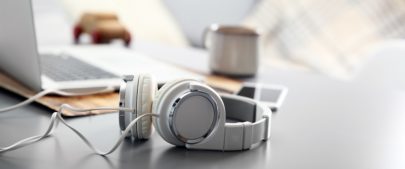 The study will focus on identification of preventative and management support currently being accessed, as well as the professional experience, obstacles to progression, everyday living, and wellbeing.
David Stockdale, BTA chief executive, said: 'We're delighted to be working with Help Musicians UK to deliver new research into the as yet uncharted territory of tinnitus and its impact on musicians. BTA researchers will have access to a pool of HMUK-supported musicians and use a mixture of quantitative and qualitative methods to collect information, allowing for more in-depth insights than have ever captured before.'
[via Rhinegold]
---
Riccardo Chailly, seit 2016 Chefdirigent des Lucerne Festival Orchestras, verlängert seinen Vertrag bis 2023. Der 65-jährige Mailänder dirigiert in diesem Sommer Mahlers Symphonie Nummer 6, die er bereits mit dem Scala-Orchester auf Tournee gebracht hat.
"Diese Verlängerung bedeutet für mich die Möglichkeit, einen Weg fortzusetzen, der bereits vor 30 Jahren begonnen hat. Seit 1988 habe ich jährlich in Luzern die Orchester dirigiert, die ich ständig leitete", so Chailly im Interview mit der Tageszeitung "Corriere della Sera".
Chailly, Musikdirektor der Mailänder Scala, war 2016 zum Nachfolger seines 2014 verstorbenen Lehrmeisters und Freundes Claudio Abbado ernannt worden. Das Lucerne Festival läuft dieses Jahr vom 16. August bis zum 15. September. Der Dirigent soll das Sinfonieorchester jeweils in vier bis fünf Konzerten während des Festivalsommers dirigieren.
Riccardo Chailly, Principal Conductor of Lucerne Festival Orchestra since 2016, has extended his contract until 2023. The 65-year-old from Milan will conduct Mahler's Symphony No. 6 this summer, which he has already toured with the Scala Orchestra.
"For me, this extension is an opportunity to continue on a path that started 30 years ago, and since 1988 I've conducted the orchestras in Lucerne every year, which I've been leading all the time," said Chailly in an interview with the daily Corriere della Sera. 
[via Salzburger Nachrichten]