RPO announces return to the concert hall
The Royal Philharmonic Orchestra are returning to Cadogan Hall for the first time since the start of the pandemic. The opening concert features the Japanese virtuoso Fumiaki Miura in his first concert as artist in residence.
Other featured artists in the season include the return of conductor Anu Tali along with the debuts of conductors Kevin John Edusei and Richard Farnes, Hungarian violinist Barnabás Kelemen, pianists Vanessa Benelli Mosell and Jae-Hyuck Cho, and the winner of the Hastings International Piano Concerto Competition 2018, Roman Kosyakov.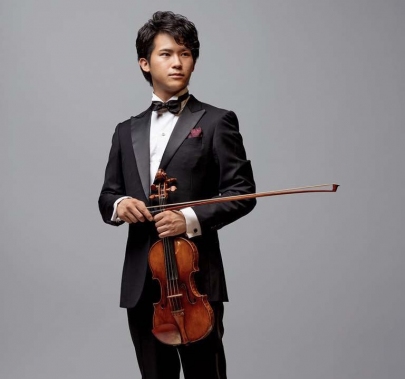 ---
Patrick Hahn wird Erster Gastdirigent in Istanbul
Der Österreicher Patrick Hahn (25) wird Künstlerischer Berater und Erster Gastdirigent des Borusan Istanbul Philharmonic Orchestra (BIPO). Sein Vertrag beginnt mit der Saison 2021/22 und läuft über zwei Spielzeiten, teilte das Orchester am Dienstag mit.
"Wir glauben, dass Hahns Ernennung ein spannendes neues Kapitel im Leben des Orchesters aufschlägt", sagte Aydén Dorsay, Direktor der Kulturinitiative Borusan Sanat. Hahn debütierte mit dem BIPO im August 2020 beim Istanbul Music Festival. Ab November leitete er als Gastdirigent Konzerte im Livestream. "Es war eine große Freude und ein Privileg, auch in diesen ungewöhnlichen und herausfordernden Pandemiezeiten so regelmäßig mit den unglaublich talentierten und motivierten Musikern des BIPO zusammen musizieren zu können", erklärte Hahn.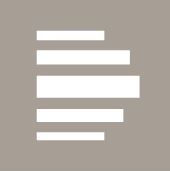 Patrick Hahn to be Principal Guest Conductor in Istanbul
The Austrian Patrick Hahn (25) will become Artistic Advisor and Principal Guest Conductor of the Borusan Istanbul Philharmonic Orchestra (BIPO). His contract begins with the 2021/22 season and runs for two seasons, as the orchestra announced on Tuesday.
"We believe Hahn's appointment opens an exciting new chapter in the life of the orchestra," said Aydén Dorsay, director of the Borusan Sanat Cultural Initiative. Hahn made his debut with the BIPO at the Istanbul Music Festival in August 2020. From November on, he has led concerts as a guest conductor for livestream events. "It has been a great pleasure and privilege to be able to make music with the incredibly talented and motivated musicians of the BIPO on such a regular basis, even in these unusual and challenging pandemic times," Hahn said.
---
Le Concours Reine Elisabeth aura lieu sans public
Les épreuves se dérouleront à Bruxelles du 3 mai au 9 juin prochains.
« Bien que nous espérions initialement pouvoir accueillir du public dans les salles de concert au mois de mai, nous regrettons de devoir annoncer qu'aucun ticket ne sera mis en vente pour cette session », déplore la direction du Concours reine Elisabeth de Belgique dans un communiqué.
Annulé l'an dernier, la compétition aura donc lieu à huis clos. « Ceci étant, nous avons fait en sorte que le public ne manque pas une note des prestations ! », se réjouit l'organisation. « Non seulement les séances de la demi-finale, de la finale, et les concerts des lauréats, seront retransmis en direct, mais également l'intégralité de la première épreuve, en live vidéo streaming. »
The Queen Elizabeth Competition will take place without an audience
The event will take place in Brussels from May 3 to June 9.
"Although we initially hoped to be able to welcome the public in the concert halls in May, we regret to announce that no tickets will be sold for this years session", said the management of the Queen Elizabeth Competition of Belgium.
After already getting cancelled last year, the competition will have to take place behind closed doors. "That being said, we will make sure that the public will not miss a single performance!" , announced the organisation. "Not only will the sessions of the semi-final, the final, and the concerts of the winners be broadcasted live, but also the entire first round will be available as a live video stream."