How is Beethoven being celebrated in the 21st century? And, how can such a legacy be preserved without losing its richness over time?
The s t a r g a z e collective will explore these questions and much more at their Post-Beethoven Fest which will be streamed from the Berlin Volksbühne on 10 June and 11 June (8pm CET).
For the third time since 2014, the contemporary orchestra collective  s t a r g a z e  and their conductor André de Ridder present one of their trademark 'Weekender' festivals to celebrate new collaborative work and genre-defying commissions across new classical, electronic and alternative music. The participating artists take Beethoven's compositions as an inspirational starting point to explore and rediscover the composer for the 21st century.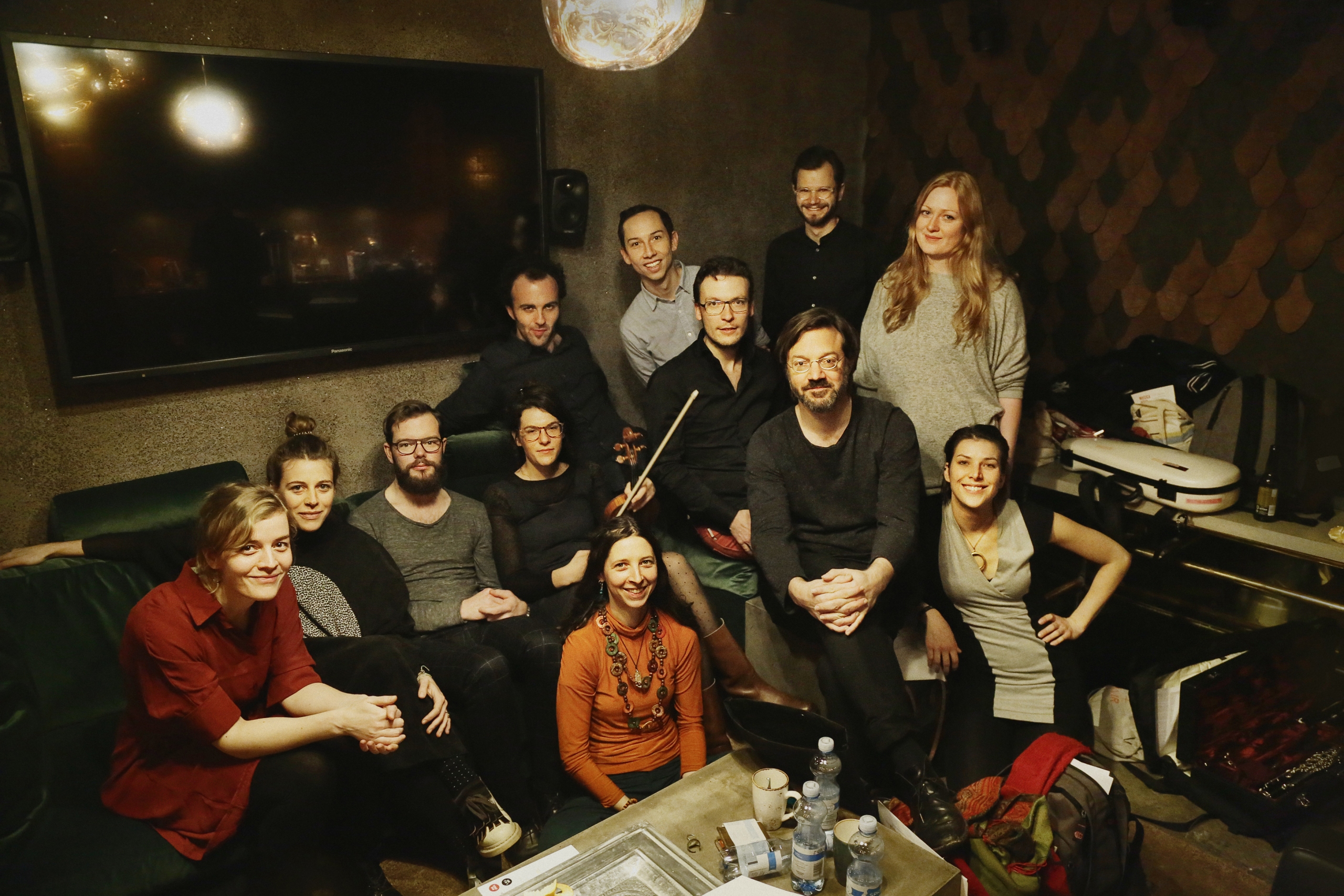 Following on from the year of Beethoven
2021 marks a new year of celebration. The Beethoven Year of 2020 was badly affected by Covid-19, as was part of s t a r g a z e's year with Beethoven, which had included a concert featuring performances of all of his nine symphonies in new, revised adaptations from a diverse range of artists. Yet, our quest to find out what remains of Beethoven's legacy has found new meaning in 2021 and in more than one way. Indeed, s t a r g a z e has now placed these fantastic new versions of his symphonies, which are already steeped in a 21st century perspective at the forefront of our minds for the summer.
There'll be a host of premieres by composers including Sarah Nemtsov, Nicole Lizée, Matthew Herbert and Aart Strootman, who base their movements and ideas from Ludwig's first, second, seventh, and ninth symphonies. Opposite works by Stockhausen, and Friedrich Nietzsche will be performed by Holger Hiller (Palais Schaumburg) – Boards of Canada and Kraftwerk. Other artists involved include dancers Latisha Sparks, Zen Jefferson and Miriam Arnold, the re-united Hamburg new-wave band 1000 Robota, and of course the musicians of  s t a r g a z e  themselves who will perform their project based on Boards Of Canada's album 'Hi Scores'. This will be performed for the first time in Germany, following their huge success at Edinburgh International Festival in 2019, which featured The Notwist's Andi Haberl on drums.
In accordance with COVID-19 restrictions, The Weekend festival will begin early and will be streamed on Thursday the 10th and Friday 11th of June live from Berlin, as well as being broadcasted for US and Australian time-zones.
We are excited to be working on a PR campaign for s t a r g a z e and the promotion of this super exciting festival!
More Info on the festival here