Musicians urge Sadiq Khan to drop permission for BP-branded opera broadcasts
200 leading musicians including Dame Evelyn Glennie, tenor Mark Padmore and composer Nigel Osborne have backed a letter to London mayor Sadiq Khan to withdraw permission for BP's branding of the Royal Opera House (ROH) screenings in Trafalgar Square.
The letter stated that: '[BP]'s sponsorship of the Big Screens is a clear investment in a form of advertising intended to bolster the company's social legitimacy at a time of climate crisis. It is only with permission granted by your team each year that BP's brand can be displayed and its merchandise distributed in Trafalgar Square.'
Other classical musicians to sign the letter were Graham Fitkin, director of music at Westminster Abbey Choir School James Lark, executive director of Sound and Music Susanna Eastburn, and artistic director of Mahogany Opera Frederic Wake-Walker.
---
Alfie Boe and Danielle de Niese to sing joint show at the Royal Albert Hall
Classical crossover stars Alfie Boe and Danielle de Niese have announced a joint show at the Royal Albert hall to perform classics from the West End, Broadway and opera.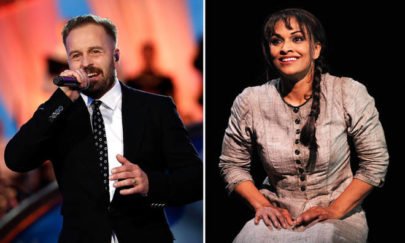 Alfie Boe and Danielle de Niese will sing together in a joint performance at London's Royal Albert Hall, on Sunday 20 October 2019.
The classical and musical theatre singers will share the stage for Songs from the Stage, a selection of music from operas, West End and Broadway shows.
The pair will be joined by the Royal Philharmonic Orchestra and conductor Timothy Redmond for the concert to celebrate some of the best music from the stage.
Alfie Boe, recently awarded an OBE on the Queen's Birthday Honours List, said he is "delighted" to be performing with De Niese for the first time.
---
René Pollesch wird neuer Intendant der Volksbühne
Sein Vorgänger gab nach nicht mal einer Spielzeit auf – nun hat die Berliner Volksbühne einen neuen Leiter gefunden: René Pollesch soll das Theaterhaus ab 2021 übernehmen.
Seit dem umstrittenen Rückzug von Chris Dercon war die Berliner Volksbühne auf der Suche nach einer neuen Leitung – nun steht nach übereinstimmenden Medienberichten fest: Der Dramatiker und Regisseur René Pollesch wird Intendant des Theaterhauses. Zuerst hatte der Rundfunk Berlin-Brandenburg (rbb) darüber berichtet.
Berlins Kultursenator Klaus Lederer (Linke) wollte die Meldung zunächst nicht kommentieren. Die Senatskulturverwaltung kündigte aber für diesen Mittwoch um 12 Uhr eine Pressekonferenz in der Volksbühne an, um über die Zukunft des Theaters zu informieren.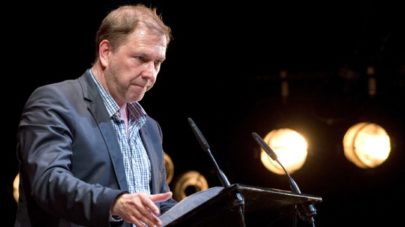 His predecessor gave up after not even a season– now the Berlin Volksbühne has found a new leader: René Pollesch is to take over the theatre from 2021.
Since the controversial retreat of Chris Dercon, the Berliner Volksbühne was in search of a new direction – now it is clear according to consistent media reports: The playwright and director René Pollesch is director of the theatre. First the broadcast Berlin-Brandenburg (rbb) had reported about it.
Berlin's Senator for Culture Klaus Lederer (left) initially did not want to comment on the report. However, the Senate Culture Administration announced a press conference in the Volksbühne for this Wednesday at 12 noon to inform about the future of the theatre.