Katherine Jenkins has officially sold the most classical albums this century
The Classic FM Chart of the Century also revealed Russell Watson's 'The Voice' is the single biggest-selling classical album of the last 20 years.
Katherine Jenkins has been revealed as the classical artist who's sold the most albums this century so far, at over 2.6 million.
In The Classic FM Chart of the Century, which counted down the best-selling classical releases since 2000, Jenkins saw a total of seven of her recordings chart, with three – Living a Dream, Second Nature and Serenade – inside the Top 10. Russell Watson's album, The Voice, was named the single best-selling classical record of the past 20 years. The album, which was released in September 2000, has taken the coveted No.1 spot – just ahead of another release from Watson – his album Encore, which takes the second position in the chart.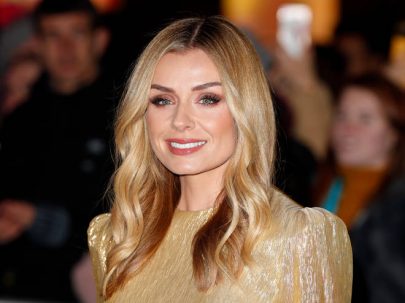 ---
Tenor Peter Schreier im Alter von 84 Jahren verstorben
Der Tenor Peter Schreier ist am 25. Dezember 2019 im Alter von 84 Jahren in Dresden verstorben. Über Jahrzehnte zählte Schreier zu den gefeierten Bühnenstars, bekannt für Auftritte in den größten Opernhäusern der Welt und für eine Vielzahl an Aufnahmen. Besonders bekannt wurde Schreier für seine Interpretationen von Bachs Passionen und der Opern von Mozart. Als einer der erfolgreichsten Sänger in der damaligen DDR trat er noch zu Zeiten des geteilten Deutschlands international auf.
Schreier wurde am 29.7.1935 in Meißen geboren, bereits seit seinem achten Lebensjahr war er Mitglied des Dresdner Kreuzchores. Nach dem Musikstudium debütierte er als Erster Gefangener in Beethovens "Fidelio" in Dresden in 1959. Seinen Durchbruch erlebte Schreier 1962 als Belmonte an der Berliner Staatsoper in Mozarts "Entführung aus dem Serail". Weitere Engagements brachten ihn unter anderem zu den Salzburger Festspielen, an die Mailänder Scala, die Wiener Staatsoper und an die Met in New York. Schreier war auch als Dirigent und Dozent tätig. Im Jahr 2005 beendete er seine aktive Opernkarriere.

Tenor Peter Schreier dies at the age of 84
The tenor Peter Schreier passed away at the age of 84 in Dresden on 25 December 2019. For many decades he was among the most famous opera singers of his generation who performed at the world's biggest opera houses and gained acclaim for his recordings. He was specially known for his interpretations of Bach's Passions and Mozart's operas. As one of the most famous singers from the former DDR, he performed world-wide in the years of divided Germany.
Schreier was born on 29.7.1935 in Meißen and started his musical career at the age of 8 as a member of Dresden's Kreuzchor. After studying music in Dresden he debut in 1959 as the first prisoner in Bethoven's "Fidelio". His breakthrough came in 1962 as Belmonte in Mozart's "Die Entführung aus dem Serail" at Berliner Staatsoper. Performances at renowned opera houses followed, among them at Salzburger Festspiele, at Scala in Milan, Staatsoper Vienna and at the New York Met. Schreier was also active as a conductor and teacher. He ended his opera career in 2005.
---
Sheku Kanneh-Mason honoré par l'ordre de l'Empire britannique
Le jeune violoncelliste anglais n'a que 20 ans mais il cumule déjà les honneurs en Grande-Bretagne. Cette nomination au 1er grade honorifique de l'ordre de l'Empire britannique dans la promotion de janvier 2020 est une véritable consécration pour Sheku Kanneh-Mason qui fait un début de carrière à très grande vitesse. Révélé, avec ses frères et sœurs en 2015 lors du télé-crochet « Britain's Got Talent », le jeune violoncelliste prodige de Nottingham, remporte, un an plus tard, le Prix BBC du jeune musicien de l'année et commence à se produire sur de grandes scènes internationales avec de grands orchestres. En mai 2018, il est invité à jouer lors du mariage du Prince Harry avec Meghan Markle. Une cérémonie suivie par près de 2 milliards de téléspectateurs dans le monde. La même année, son 1er album, « Inspiration », est devenu l'un des disques de musique classique les plus vendus en 2018. Il est le plus jeune violoncelliste à avoir atteint le Top 20 des albums au Royaume-Uni.

Sheku Kanneh-Mason appointed MBE for services to music
The young English cellist is only 20 years old, but he is already accumulating honours in Great Britain. This nomination to the 1st honorary grade of the Order of the British Empire in the promotion of January 2020 is a real consecration for Sheku Kanneh-Mason who is making a very fast start to his career. Revealed, with his brothers and sisters in 2015 during the tele-hook "Britain's Got Talent", the young cellist prodigy from Nottingham, won, one year later, the BBC Young Musician of the Year Award and began to perform on major international stages with major orchestras. In May 2018, he was invited to play at Prince Harry's wedding to Meghan Markle. A ceremony watched by nearly 2 billion television viewers worldwide. In the same year, his first album, "Inspiration", became one of the best-selling classical music records of 2018. He is the youngest cellist to reach the Top 20 albums in the UK.