San Francisco Ballet takes on modern day issues at Sadler's Wells
Dance choreographers are meeting some of the world's most prevalent social issues head-on in works created for San Francisco Ballet, which makes its long-awaited return to Sadler's Wells, London, from 29 May – 8 June 2019.
In works commissioned for the company last year that will see their UK premieres in London, British choreographers Christopher Wheeldon and David Dawson, and American Trey McIntyre, explore ways in which smart phone obsession shields us from real life; how male and female personas are defined; and how dementia can be seen as a completion of life's cycle.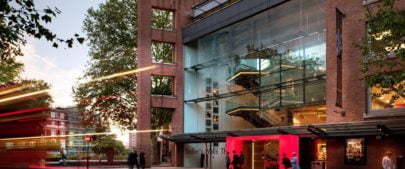 'Dance has the power to reflect social issues in our world today,' comments SF Ballet artistic director Helgi Tomasson. 'Choreographers can choose to explore aspects of our emotional, psychological and physical being – a meaningful way to explore topics, experiences and connect with our audiences.'
---
Primephonic overhauls software with offline listening
Dutch-American start-up classical streaming service Primephonic has rolled out the most exciting update to its app and desktop versions since its inception: users will now be able to download personalised and pre-made playlists for offline listening.
The software update will allow users to enjoy the 1.5 million plus classical music tracks listed both during the morning commute or walking in the countryside, no longer limited by a poor data or WiFi connection.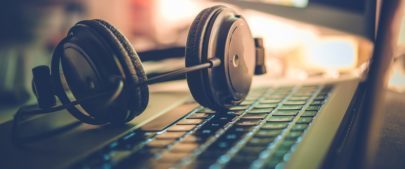 Primephonic streams music at the highest quality possible – when online, tracks can be streamed at either 320kbps MP3 streaming or lossless 24bit FLAC streaming. If a connection ever drops or slows down, Primephonic dynamically adapts the audio to ensure the music never stops, unless it's already been downloaded: then the offline listening mode kicks in.
Later this month, on 24 April, Primephonic subscribers will be able to download full albums of work for easy and convenient offline listening at the touch of a button.
---
Wettbewerb "Neue Therapieinstrumente"
Neue Impulse für die Musiktherapie setzte ein Wettbewerb für Instrumentenbauer, Künstler, Musiker, Musiktherapeuten, den die Deutsche Musiktherapeutische Gesellschaft und die Internationale Musikmesse Frankfurt jetzt veranstalteten. Anfang April 2019 wurden die Preise im Rahmen der Musikmesse verliehen. Gefragt waren innovative Instrumente, die – auf analogem oder digitalem Weg – für die musiktherapeutische Praxis besonders geeignet sind. Sie sollten leicht und ohne Voraussetzungen spielbar sein, einen Aufforderungscharakter haben, zur musikalischen Kommunikation anregen, klanglich überzeugend und handwerklich perfekt gebaut sein.
Den ersten Preis (€ 2.000.-) erhielt der Berliner Instrumentenbauer Bernhard Deutz für das neu entwickelte KlangRad "MoTaKa" – eine Verbindung von Monochord, Tambura und Kantele. Es ist als Gruppeninstrument gedacht für Menschen jeden Alters – es können sowohl Klangflächen als auch melodische wie percussive Impulse entstehen. Das Instrument sensibilisiert für ganz unterschiedliche Klänge, lädt ein zum aktiven Dialog und ist auch für die inklusive Arbeit geeignet
A competition for instrument makers, artists, musicians and music therapists, which the Deutsche Musiktherapeutische Gesellschaft and the Internationale Musikmesse Frankfurt have now organised, provided new impetus for music therapy. The prizes were awarded at the Musikmesse at the beginning of April 2019. There was a demand for innovative instruments that are particularly suitable for music therapy practice – whether analogue or digital. They should be easy to play without any prerequisites, have a stimulating character, encourage musical communication, be convincing in their sound and perfectly constructed in their craftsmanship.