Yesterday marked the biggest launch in UK classical music radio in nearly thirty years as Scala Radio began broadcasting at 10am, Monday 4th March.
Simon Mayo's was the first show to be broadcast on the station and was kicked off with a trio of tracks beginning with Prelude to Act 1 from the opera Carmen, followed by Dvorak's Slavonic Dance and a classical rendition of Daft Punk's Get Lucky played by the Vitamin String Quartet. He also paid tribute to Keith Flint's passing by playing 2Cellos' Voodoo People. His show continued until 1pm, with a mix of classic and contemporary music, listener requests and favourite confessions with a classical twist.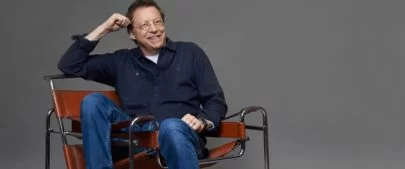 Also heard on Scala are the likes of Sam Hughes and Mark Forrest, with Hannah Cox presenting later in the evening. Bringing together familiar masters along with fresh and exciting new pieces, Scala Radio aims to offer classical music for modern life, anticipating explosive growth and an ever growing cross-over of the genre into the mainstream.
---
Twenty of the world's best young singers from across 15 countries will compete in the 36th edition of the voice competition, with a cash prize of £20,000.
The biennial competition returns to Cardiff between 15-22 June 2019, and the event's patron, Dame Kiri Te Kanawa, was tasked with choosing 44 singers alongside Nicholas Payne, to participate in live auditions in six cities around the world.
The competitors were then whittled down to 20 finalist, ten men and ten women, who will travel to Cardiff to compete before a jury comprised of Angela Livingstone, Isabel Murphy and Jeremy Caulton.
The support of the Kiri Te Kanawa Foundation has ensure the competition's prizes are bigger than ever, with the Main Prize and Song Prize winners receiving £20,000 and £10,000 respectively, while finalists will receive £2,500 for the Main Prize and £1,000 for the Song Prize.
In addition to the cash prize, a new partnership with London's Wigmore Hall means the Song Prize finalists will be offered a recital at the venue.
David Jackson, artistic director of BBC Cardiff Singer says: 'We've had an extraordinary level of applicants for 2019 and it's fair to say that we're in for a thrilling week of singing. This year we're offering live TV broadcasting and streaming for the first time, increased prize money and career-enhancing recitals at London's Wigmore Hall and Southbank Centre.'
---
Die deutschen Berufsorchester und Rundfunkklangkörper haben ihre Aktivitäten für neue Publikumsgruppen weiter ausgebaut. Das ergab eine Umfrage der Deutschen Orchestervereinigung, die diese auf ihrer Jahresmedienkonferenz vorstellte: « Musikpädagogische Aktivitäten wie zum Beispiel Instrumentenpräsentationen, Kammermusikauftritte und Workshops in Schulen nahmen in den vergangenen zwei Jahren mit über 6.000 Veranstaltungen um rund 20 Prozent zu. Im gleichen Zeitraum stieg die Zahl der Kinder-, Jugend-, Familien- und Schülerkonzerte um mehr als 25 Prozent auf 2.863. Im Gegenzug ging die Zahl normaler Sinfoniekonzerte zurück. »
German orchestras: more and more events for new audiences
The German professional orchestras and broadcasting orchestras have further expanded their activities for new audiences. This was the result of a survey by the German Orchestral Association, which presented the results at its annual media conference: "Over the past two years, music-educational activities such as instrument presentations, chamber music appearances and workshops in schools have increased by around 20 per cent, with more than 6,000 events. During the same period, the number of children's, youth, family and student concerts increased by more than 25 percent to 2,863. In return, the number of normal symphony concerts declined.