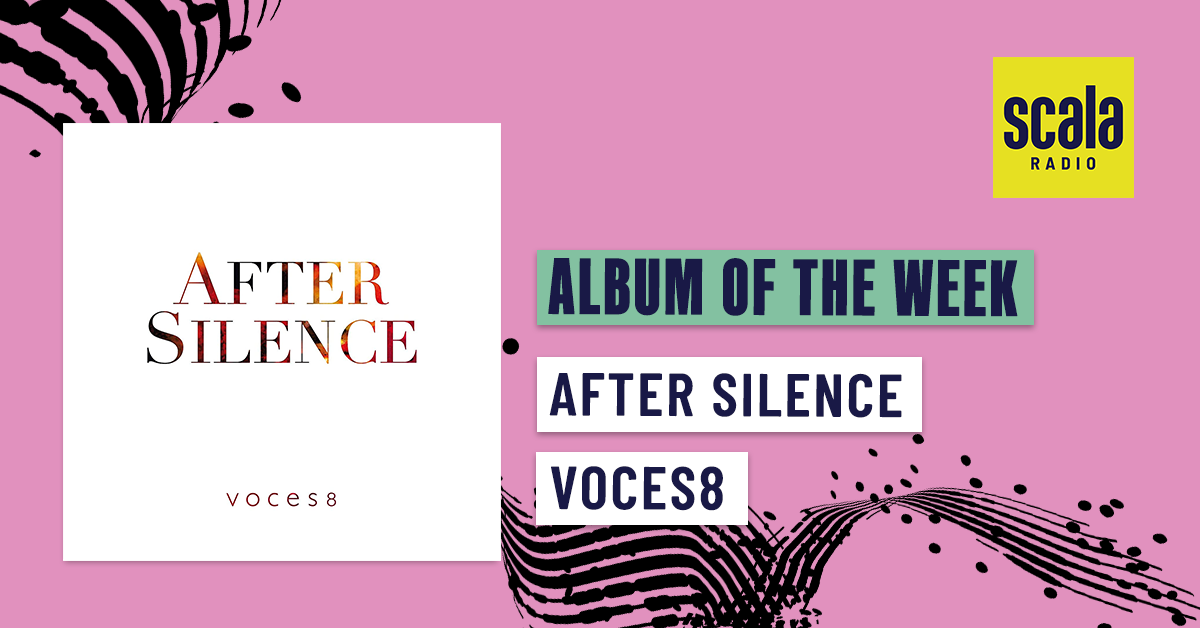 Throughout this week, Scala Radio will be spotlighting VOCES8's new album 'After Silence' as their 'Album of the Week' on Simon Mayo's show.
Available physically on 24th July, 'After Silence' is a unique chaptered album project. Split into four interlinked chapters that have been released digitally across 2019 and 2020, each chapter relates to the overarching themes associated with the four classical elements: earth, fire, air and water.
The themes of Remembrance, Devotion, Redemption, and Elemental touch on our experience as human beings and invite a sense of reflection on our place in the world.
All this week, Simon Mayo will be playing selected tracks from the album, ahead of its release this Friday. This is ahead of VOCES8's upcoming global choral festival 'Live From London'.
'Live from London' is a new, paid-for online festival from the VOCES8 Foundation, featuring some of the world's finest vocal ensembles including VOCES8, I Fagiolini, Stile Antico, The Swingles, Chanticleer and more. Broadcasting every Saturday for ten weeks from the 1st August, 'Live from London' has been designed to raise money for artists, venues and promoters to cover their COVID-19 losses, to reunite the world's many singers, and audiences with much needed live concerts.
Tune in here between 10:00 and 13:00 Monday to Saturday.
Preorder 'After Silence' here…