The Scottish Chamber Orchestra has announced its season for 2019/20, the first with new principal conductor Maxim Emelyanychev (pictured).
The season opens in September 2019 with conductor François Leleux directing the orchestra in Brahms and Dvořák, joined by pianist Javier Perianes, performing Brahms' First Piano Concerto. This year the SCO also celebrates Beethoven's 250th birthday with a Complete Symphony Cycle split over four concerts, and a special event exploring Beethoven's musical creativity despite a tormented life.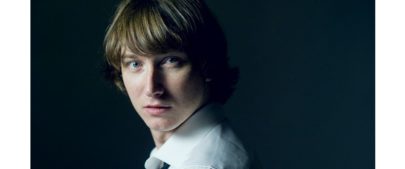 More highlights include:
Emelyanychev said: 'I am very happy to be principal conductor, and am greatly inspired by the two SCO productions I have been involved with so far, making fantastic collaborations with these excellent musicians. In this, my first full season, we will share you with a variety of interesting and diverse programmes from the Baroque to modern music written just a few years ago. That they are also from a range of countries will show off the many different genres and styles of the SCO.'
---
World renowned harpist Catrin Finch, who was forced to pull out of a major festival last year due to battling breast cancer, is keeping her promise to perform at this year's event instead.
The former royal harpist will have a starring role at the Wales Harp Festival, which takes place at Galeri in Caernarfon on April 17 and 18. Since becoming the first person since 1782 to hold the post of royal harpist in 2000, Finch has performed extensively throughout the USA, South America, the Middle East, Asia, Australia and Europe, both as a soloist and appearing with many of the world's top orchestras.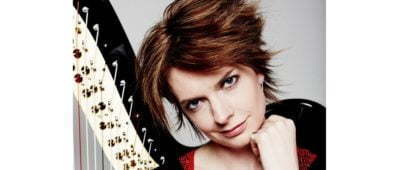 Finch said: 'It was a horrible time, there's no question of that. Unfortunately I have a faulty gene that left me susceptible to breast cancer. The worst thing, in some ways, was that I couldn't play the harp for a couple of months, between September and October. That was difficult as I try and practice every day when my schedule allows. It was strange not playing but I can now put that behind me and get on with my life. I just have to be thankful.'
The theme of this year's festival is the June 1919 signing of the Treaty of Versailles, which helped bring an end to the Great War. Finch will be performing works by French harpists who were composing at the time of the Treaty 100 years ago, as well as music by Bach, Piazzola and William Mathias.
---
Kompositionswettbewerbe für Kinder und Jugendliche gibt es bereits mehrere, zudem den Bundeswettbewerb "Jugend komponiert". An der Münchner Musikhochschule ist der Wettbewerb Teil der Hochbegabtenförderung.
Die Hochschule für Musik und Theater München (HMTM) schreibt zum dritten Mal seit 2012 den Münchner Kompositionswettbewerb für Kinder und Jugendliche aus. Nachwuchskomponistinnen und -komponisten im Alter von 7 bis 18 Jahren sind eingeladen, ihre Werke von einer fünfköpfigen Expertenjury bewerten zu lassen. Verlangt sind kurze Stück bis maximal fünf Minuten Länge. Der Wettbewerb ist Teil der Hochbegabtenförderung von musikalisch talentierten Kindern, für die sich die HMTM intensiv einsetzt.
Für die Bewertung werden die Teilnehmenden in zwei Altersgruppen von 7 bis 13 und von 14 bis 18 Jahren eingeteilt. Als Preise winken die Aufführung der prämierten Werke durch Jungstudierende der Hochschule für Musik und Theater München sowie die Teilnahme an einem Kompositionsworkshop mit Kompositionsprofessoren der HMTM und ein Preisgeld von 100 Euro. Der Einsendeschluss ist der 23. März 2019.
---
For the third time since 2012, the Hochschule für Musik und Theater München (HMTM) is organizing the Munich Composition Competition for Children and Young People. Young composers between the ages of 7 and 18 are invited to have their works evaluated by a jury of five experts. Short pieces up to a maximum length of five minutes are required. The competition is part of the HMTM's intensive efforts to promote talented musical children.
The closing date for entries is 23 March 2019.