Seoul Philharmonic Orchestra names Osmo Vänskä as its next Music Director
Osmo Vänskä will become the new Music Director of the Seoul Philharmonic Orchestra next year. He will step down from his position as Music Director of the Minnesota Orchestra when his contract expires in 2022, but will maintain positions with the Lahti and Iceland Symphony Orchestras.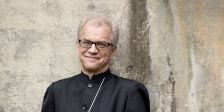 The previous Music Director, Myung-Whun Chung, departed in 2015, and the orchestra appointed both Markus Stenz as Conductor-in-Residence and Thierry Fischer as Principal Guest Conductor in 2017.
Vänskä has won Gramophone Awards with the Lahti Symphony Orchestra for recordings of Sibelius's music, including the Violin Concerto (with Leonidas Kavakos, 1991), the Fifth Symphony and En Saga (1996), and a programme of orchestral works called 'Rondo of the Waves' (2003). His recording of Sibelius's Symphonies Nos 3, 6 and 7 with the Minnesota Orchestra was shortlisted for a Gramophone Award in 2017. And with the Minnesota Orchestra Vänskä has produced a highly regarded Beethoven symphony cycle for BIS.
---
Nicholas Collon becomes first non-Finnish conductor of Finnish Radio Symphony Orchestra
Finnish Radio Symphony Orchestra (FSRO) has announced the appointment of Nicholas Collon as chief conductor, beginning in the autumn of 2021.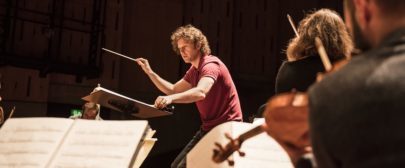 He will take over from Hannu Lintu, who has been chief conductor with the orchestra since 2013. The role has previously been held by eight Finnish conductors.
The FRSO is based at the Helsinki Music Centre, and regularly gives concerts throughout Europe and further afield.
Born in London, Collon studied at Clare College, Cambridge. In addition to his role with FRSO, he is founder and principal conductor of Aurora Orchestra, and principal guest conductor of the Gürzenich Orchestra Cologne. He is also chief conductor and artistic advisor at the Residentie Orkest in The Hague until July 2021.
---
Julia Fischer gründet Kindersinfoniker
Wer ein Instrument spielt, profitiert davon auch als Mensch, davon ist Julia Fischer überzeugt. Die musikalische Bildung von Kindern liegt der Stargeigerin schon lange am Herzen. Wenn Kinder miteinander musizieren, kann das möglicherweise sogar der Grundstein für eine bessere Gesellschaft sein. Einer der Gründe, weshalb Julia Fischer nun ein eigenes Kinderorchester gründet.
Das erste Mal im Orchester spielte Julia Fischer bei der Sommerakademie in Altensteig. Sie war acht oder neun Jahre alt und etwas überfordert. Daraufhin spielte sie im Schulorchester ohres Gymnasiums in Gauting und lernte dort Johannes Schachtner kennen, der die Proben der Kindersinfoniker leiten wird.
Julia Fischer und Johannes Schachtner wollen ihre Begeisterung für das Orchesterspiel weitergeben und gründen derzeit die "Kindersinfoniker". Die Kindersinfoniker sollen im September 2019 zunächst als Streichorchester starten.
Das Angebot richtet sich 6- bis 14-Jährige. Die Proben finden in Gauting statt.
Probenbeginn: September 2019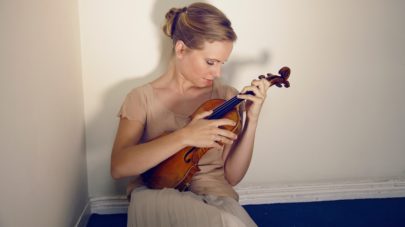 Julia Fischer is convinced that anyone who plays an instrument also benefits as a person. Music education has long been close to the heart of the star violinist. When children play music together, it may even be the foundation for a better society. This is one of the reasons why Julia Fischer is now founding her own young people's orchestra.
Julia Fischer and her colleague Johannes Schachtner want to pass on their enthusiasm for orchestral playing and are currently founding the "Kindersinfoniker". The Kindersinfoniker will initially start as a string orchestra in September 2019.
The offer is aimed at 6- to 14-year-olds.
Rehearsals will take place in Gauting.
Rehearsals start: September 2019