Tune in to BBC Radio 3 this afternoon, as the Silent Opera team will be live on air to discuss their upcoming production of Monteverdi's L'Orfeo. Founder and Director, Daisy Evans, will be joined by Musical Director, Christopher Bucknall, along with singers William Berger and Emilie Renard, who will also be performing on the show.
Silent Opera brings together technology and classical music to provide the audience with a personal soundscape as they are fully immersed in the experience. With opening night only a week away, the Silent Opera team will provide listeners with a small insight into L'Orfeo through live performances and a chat with the team.
Listen to BBC Radio 3's In Tune at 16:30 today or online here.
For more information on Silent Opera and to purchase tickets visit the website here.
To be in with a chance of deciding Orfeo's fate – whether it be Death or Glory – share a secret with us to win a Golden Ticket for you and a friend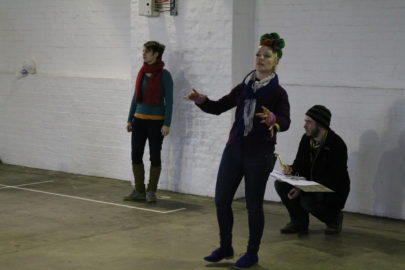 Daisy Evans in rehearsals for L'Orfeo