BBC Cardiff Singer of the World returns in June
The world-renowned BBC Cardiff Singer of the World competition is set to return in June. Now in its 20th edition, the biennial competition has launched the careers of some of singers including Karita Mattila, Elīna Garanča, Anja Harteros, Dmitri Hvorostovsky, Bryn Terfel, Jamie Barton and 2019 winner baritone Andrei Kymach from Ukraine.

Audiences can follow all the competition on BBC Four television, as well as broadcasts on BBC Two Wales, BBC Radio 3, BBC Radio Wales, BBC Radio Cymru, all available on BBC iPlayer.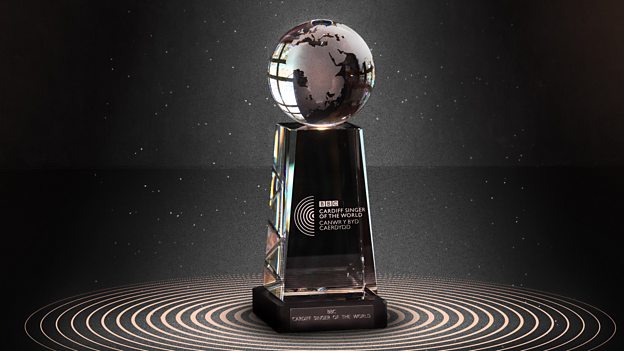 ---
Sopranistin Stephany Ortega tritt in Wuhan auf
Die luxemburgisch-dominikanische Sopranistin Stephany Ortega wird am 30. April in Wuhan, China, auftreten. Ortega lebt sei einiger Zeit in China und ist der Meinung, dass dieser Auftritt "ein unvergessliches Erlebnis sein wird, weil ich am Tag der Grenzschließung von Wuhan im letzten Jahr in China war, als alles begann. "
Die Veranstaltung kombiniert Oper mit zeitgenössischem Tanz. Auftreten wird Ortega mit der chinesischen Choreografin und Tänzerin Ning Xi, mit der sie bereits eine ähnliche Performance während der International Design Week in der Stadt Zhuhai im vergangenen Dezember präsentierte. "Dieser Auftritt ist Teil der Eröffnung der K11 Art Mall: ein Hybrid zwischen einem Museum und einem Einkaufszentrum, das erste seiner Art auf der Welt. "
Soprano Stephany Ortega to perform in Wuhan
Luxembourgish-Dominican soprano Stephany Ortega, is scheduled to perform in the city of Wuhan, China, this Friday April 30th. Ortega is currently living in China and she says that this performance will be « an unforgettable experience because I was in China the day of the Wuhan border closure last year, when it all started. »
The event combines opera and contemporary dance. Ortega will work with the Chinese choreographer and dancer Ning Xi, with whom Ortega already presented a similar performance during the International Design Week in the city of Zhuhai last December. « We are going to present this as part of the opening of the K11 Art Mall, a hybrid between a museum and a shopping mall, the first of its kind in the world. »
---
Olivier Mantei va diriger la Philharmonie de Paris
A 56 ans, l'actuel directeur de l'Opéra-Comique succédera, en novembre, à Laurent Bayle, figure historique de l'établissement culturel parisien. Un signe fort avant la réouverture des établissements culturels ?
Un événement d'autant plus attendu que la mandature de Laurent Bayle, actuel directeur général de la Cité de la musique et président de la Philharmonie de Paris depuis son ouverture, en 2015, est arrivée à échéance fin mars – obligeant le ministère de la culture à stipuler, le 12 avril, que le responsable culturel français, qui aura 70 ans le 30 juin, resterait en poste jusqu'à la désignation de son successeur.
Olivier Mantei to lead the Philharmonie de Paris
At 56, the current director of the Opéra-Comique will succeed Laurent Bayle, a historic figure in the Parisian cultural establishment, in November. A strong sign before the reopening of cultural establishments?
This event is even more awaited as the mandate of Laurent Bayle, current director general of the Cité de la musique and president of the Philharmonie de Paris since its opening in 2015, expired at the end of March – forcing the Ministry of Culture to declare on 12 April that the French cultural leader, who will be 70 years old on 30 June, will remain in his post until his successor is appointed.