The Guardian
Sound and Music: A new era dawns
Sound and Music has gone back to basics. Is it time to call for an end to hostilities and get behind the new-model institution?
Epoch Times
Music and Life in Oneness: An Interview With Burt Bacharach
May marks an important month for Burt Bacharach, recipient of three Academy Awards and eight Grammys, and a Songwriters Hall of Fame inductee.
Gramophone
A new way to experience The Rite of Spring
Animated, graphical score helps makes sense of Stravinsky's revolutionary work.
Classic FM
Katherine Jenkins booked to sing on luxury cruise ship
P&O Cruises have announced that Katherine Jenkins will be all at sea in October and November, as she performs on two luxury cruises on the ship Oriana.
Classical Music Magazine
Leipzig Wagner Festival: composer's birthplace puts on a grand show
The city of Leipzig and city of Wagner's birth, is making a sterling attempt to compete in the year of the 200th anniversary of the composer's birth.
Classical Music Magazine
NCEM 2013 composers award goes to Joseph Howard, 20, and Lilly Vandaneuax, 11
The National Centre for Early Music's 2013 composers award has been won by Lilly Vadaneaux (aged 11) in the 18 years and under category ‒ the youngest entry and youngest winner of the competition to date ‒ and Joseph Howard (20) in the 19-25 years category.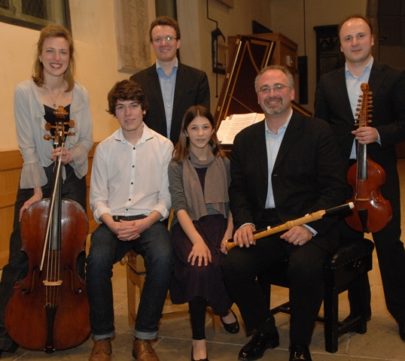 Classical Music Magazine