Spotify unveils two new classical playlists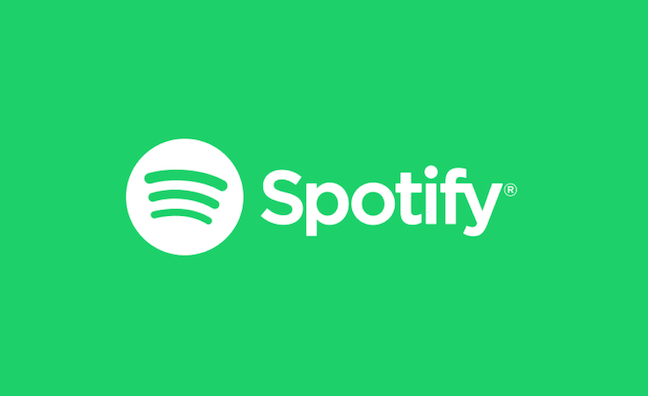 Spotify has made two new playlist additions to its Classical hub: 'Best of BAFTA: Scores and Soundtracks' and 'The Classical Takeover'.
Ahead of this year's awards taking place in February, the 'Best of BAFTA' playlist celebrates BAFTA music nominations spanning back to the very first 'Best Film Music' award in 1968. 'Celebrating BAFTA through such an incredible collection of music is a fitting tribute to this British institution,' says Kelly Harlock, Spotify's Classical Music editor. 'From the sweeping scores of John Williams, to the contemporary, haunting strings of Hildur Guðnadóttir, these are the melodies that stay with you long after the film ends.'
'The Classical Takeover' playlist has also launched with the help of cellist Sheku Kanneh-Mason MBE, who has just made history with his album Elgar reaching number 8 in the official UK album chart. Kanneh-Mason's introductory playlist is an insight into the music that has inspired him, helping fans to connect with the artist as well as discover new music. Each month, Spotify will welcome a new guest editor to curate the playlist.
---
International Classical Music Awards (ICMA) announces winners for 2020 – Accentus wins Best Video Documentary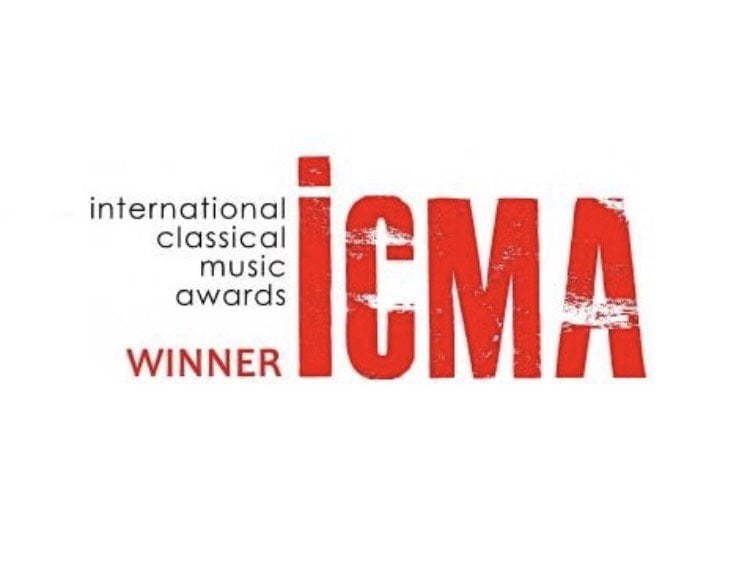 The Jury of the International Classical Music Awards (ICMA) today announced the Awards for 2020 which mark the tenth anniversary of this prestigious musical recognition. Austrian-Russian pianist Elisabeth Leonskaja is honoured with the Lifetime Achievement Award. Latvian soprano Marina Rebeka is Artist of the Year, Italian cellist Erica Piccotti is Young Artist of the Year. The Discovery Award is awarded to 16-year-old German cellist Philipp Schupelius. Pentatone Classics is the Label of the Year, and the Composer Award goes to Luxembourgish-Spanish composer Ivan Boumans. A Special Award is conferred to the American conductor John Axelrod, who is conducting this year already his third ICMA Gala concert, as well as to Jérôme Lejeune, who forty years ago founded the Belgian label Ricercar. The Royal Seville Symphony Orchestra is honouring Spanish guitarist Pepe Romero with the Orchestra Award. In the Audio and Video categories, 18 productions are awarded a prize.
The winners are:
SPECIAL AWARDS
LIFETIME ACHIEVEMENT AWARD
Elisabeth Leonskaja, piano
ARTIST OF THE YEAR
YOUNG ARTIST OF THE YEAR
DISCOVERY AWARD
Philipp Schupelius, cello
LABEL OF THE YEAR
COMPOSER AWARD
ORCHESTRA AWARD
SPECIAL ACHIEVEMENT AWARD
SPECIAL ACHIEVEMENT AWARD
AUDIO & VIDEO CATEGORIES
EARLY MUSIC
Willaert e la Scuola Fiamminga a San Marco
Cappella Marciana, La Pifarescha
Marco Gemmani
Concerto Classics
BAROQUE INSTRUMENTAL
Night Music
Vivaldi – Gerardo – Eyck – Lully – Hotteterre – Biber
Dorothee Oberlinger
I Sonatori de la Gioiosa Marca
Deutsche Harmonia Mundi
BAROQUE VOCAL
Georg Friedrich Händel: Serse
Franco Fagioli, Vivica Genaux, Inga Kalna, Francesca Aspromonte
Andrea Mastroni, Delphine Galou, Biagio Pizzuti
Il Pomo d'Oro
Maxim Emelyanychev
Deutsche Grammophon
VOCAL MUSIC
Franz Schubert: Winterreise
Ian Bostridge, Thomas Adès
Pentatone Classics
CHORAL MUSIC
Piotr Tchaikovsky: Liturgy of St. John Chrysostom – Nine Sacred Choruses
Latvian Radio Choir
Sigvards Klava
Ondine
Ex-aequo
Arthur Honegger: Jeanne d'Arc au Bûcher
Judith Chemla, Jean-Claude Drouot, Christian Gonon, Adrien Gamba-Gontard,
Claire de Sévigné, Christine Goerke, Judit Kutasi,
Jean-Noël Briend, Steven Humes
Rotterdam Symphony Chorus, Netherlands Children's Choir
Royal Concertgebouw Orchestra
Stéphane Denève
RCO Live
OPERA
Antonio Salieri: Tarare
Judith van Wanroij, Jérôme Boutillier, Tassis Christoyannis, Philippe-Nicolas Martin
Cyrille Dubois, Jean-Sébastien Bou, Marine Lafdal-Franc,
Danaé Monnié, Enguerrand de Hys, Karine Deshayes
Les Chantres du Centre de Musique Baroque de Versailles
Les Talens Lyriques
Christophe Rousset
Aparté
SOLO INSTRUMENT
Beethoven/Liszt – Schubert – Haydn – Say – Bartok – Sasaki
Can Çakmur, piano
BIS
Ex-aequo
Schubert: Sonata D 960 – Drei Klavierstücke D 946 – Moments Musicaux D 780
Dina Ugorskaja
Cavi
CHAMBER MUSIC
Lili Boulanger: Nocturne – César Franck: Violin Sonata – Louis Vierne: Violin
Sonata Op. 23 Eugène Ysaÿe: Poème élégiaque Op. 12
Alina Ibragimova, Cédric Tiberghien
Hyperion
CONCERTOS
Ludwig van Beethoven
Complete Symphonies
Sara Swietlicki, Morten Grove Frandsen, Ilker Arcayürek, Lars Møller
Danish National Concert Choir
Danish Chamber Orchestra
Adam Fischer
Naxos
CONTEMPORARY MUSIC
Dusapin: Penthesilea
Georg Nigl, Natascha Petrinsky, Marisol Montalvo, Werner van Mechelen, Eve-Maud Hubeau, Wiard Withol, Yaroslava Kozin, Marta Baretta
Orchestre Symphonique et Chœurs de la Monnaie
Franck Ollu
Cyprès
ASSORTED PROGRAMS
Antonio Vivaldi: Arias & instrumental works
Léa Desandre, Bruno Philippe, Peter Whelan
Jean Rondeau, Cecilia Bernardini, Louis Creac'h
Jérôme Van Waerbeke, Douglas Balliett
Jupiter, Thomas Dunford
Alpha
BEST COLLECTION
Mieczysław Weinberg: Chamber Music
Alexei Mikhlin, Evgeniya Seydel, Alexander Brusilovsky, Fyodor Druzhinin,
Alla Vasilieva, Mieczysław Weinberg, Timofei Dokschitzer
Moscow Chamber Orchestra, Moscow Philharmonic Orchestra
Borodin Quartet, Algis Zhuraitis, Rudolf Barshai
Melodiya
HISTORICAL RECORDINGS
Wilhelm Furtwängler – The Radio Recordings 1939-1945
Edwin Fischer, Peter Anders, Walter Gieseking, Tilla Briem, Elisabeth Höngen, Rudolf Watzke Erna Berger,
Walther Ludwig, Fritz Heitmann, Georg Kulenkampff, Conrad Hansen
Pierre Fournier, Adrian Aeschbacher
Berliner Philharmoniker
Wilhelm Furtwängler
Berliner Philharmoniker Recordings
VIDEO PERFORMANCE
Richard Strauss: Salome
Asmik Grigorian, John Daszak, Anna Maria Chiuri,
Gábor Bretz, Julian Prégardien
Wiener Philharmoniker, Franz Welser-Möst
Romeo Castellucci, stage director
Unitel Edition
VIDEO DOCUMENTARIES
Gidon Kremer – Finding your own voice
Directed Paul Smaczny
Kremerata Baltica, Giedre Dirvanauskaite, Tatjana Grindenko, Olesya Petrova, Evgeny Svetlanov Orchestra, Vladimir Jurowski,
Yomiuri Nippon Symphony, Jacek Kaspszyk
Mieczyslaw Weinberg: Preludes to a Lost Time
Accentus
---
Le pianiste et chef d'orchestre Vladimir Ashkenazy prend sa retraite à 82 ans
Vladimir Ashkenazy prend sa retraite « avec effet immédiat »
« Vladimir Ashkenazy, chef d'orchestre, pianiste, musicien, artiste et humaniste a décidé que le moment était venu pour lui de se retirer des représentations publiques et de le faire avec effet immédiat. Pour ses innombrables admirateurs de la planète (…) qui l'ont suivi, que ce soit dans les performances d'un vaste répertoire de grands une musique s'étendant de Bach à Chostakovitch, ou à travers son prodigieux catalogue d'enregistrements qui ont fait en sorte que sa musique puisse toujours être entendue partout, sans frontières ni barrières, ce sera un jour sombre ».

Pianist and conductor Vladimir Ashkenazy retires at age 82
Vladimir Ashkenazy is retiring "with immediate effect".
"Vladimir Ashkenazy, conductor, pianist, musician, artist and humanist decided that the time had come for him to withdraw from public performances and to do so with immediate effect. For his countless admirers around the world (…) who have followed him, whether in performances of a vast repertoire of greats ranging from Bach to Shostakovich, or through his prodigious catalogue of recordings that have ensured that his music can always be heard everywhere, without borders or barriers, it will be a dark day.