Academy of St Martin in the Fields to perform through the night at Tate Modern
Throughout the night of 12 April, the Academy of St Martin in the Fields will perform Gavin Bryars' Jesus' Blood Never Failed Me Yet alongside people with experience of homelessness at Tate Modern.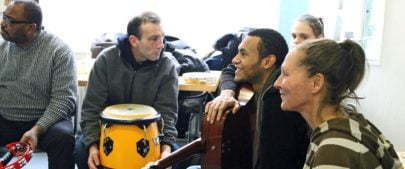 Professional musicians, including The Academy, Gavin Bryars and his ensemble and musicians from Southbank Sinfonia will be joined in bringing to life a new 12-hour version of Bryars' iconic work, a piece centred upon an unknown homeless man's vocal refrain, by people who have experienced homelessness. The event will take place from 8pm – 8am in The Tanks at Tate Modern, and with the relaxation of usual concert etiquette and free, un-ticketed entry, will be the most accessible concert the Academy has ever done.
The concert is also being supported by With One Voice, the international arts and homelessness movement founded by Streetwise Opera.
---
The Verbier Festival enters 26th year
The Verbier Festival, now in its 26th year, will take place from 18 July – 3 August 2019 in the picturesque Swiss Alps.
With repertoire ranging from baroque to contemporary, the festival presents 17 days of performances, masterclasses, talks, screenings and education events. The festival's mission is to encourage great encounters between great musicians and young aspiring artists from around the world.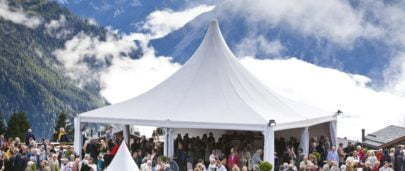 Highlights include:
---
Berliner Bühnen mit 3 Millionen Besuchern im Jahr 2018
Die öffentlich geführten Berliner Bühnen haben ihre Bilanz des Jahres 2018 veröffentlicht. 34 Theater, Orchester und Tanzgruppen lockten wie im Vorjahr etwa 3 Millionen Besucher an. Die Zahl der Vorstellungen sank allerdings auf 8.687 bei 1.586 Gastspielvorstellungen. Unter anderem inszenierten die Einrichtungen 410 Neuproduktionen. Im Vorjahr 2017 waren die Zahlen mit knapp 3 Millionen Besuchern in 9.192 regulären und 1.623 Gastvorstellungen ähnlich gewesen.
2018 konnte vor allem die Staatsoper Unter den Linden überzeugen: Nach der Rückkehr in das Stammhaus kamen 226.276 Besucher, was einem Zuwachs von knapp 80.000 Besuchern entspricht. Auch die Deutsche Oper Berlin konnte sich mit 225.592 Gästen über mehr Besucher freuen, knapp dahinter folgen die Komische Oper Berlin mit 210.380 Interessierten und die Rundfunk-Orchester und -Chöre mit 175.742 Besuchern. Die Berliner Philharmoniker hingegen verzeichneten weniger Gäste als im Vorjahr: 242.620 Besucher entsprechen einem Rückgang von knapp 20.000 Gästen als im Jahr 2017. Im Konzerthaus Berlin verzeichnete man ein ähnliches Minus mit insgesamt 154.098 Besuchern.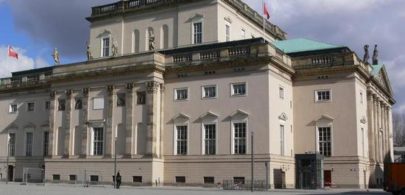 The publicly managed stages and concert venues in Berlin have published their review of the year 2018. As in the previous year, 34 theaters, orchestras and dance groups attracted around 3 million visitors. However, the number of performances dropped to 8,687 with 1,586 guest performances. Among other things, the facilities staged 410 new productions. In the previous year 2017, the numbers had been similar with just under 3 million visitors in 9,192 regular and 1,623 guest appearances.