Sir Stephen Cleobury Passes Away
Stephen Cleobury, former music director of King's College Cambridge, has died aged 70 – just two months after his retirement from the post he had held for 37 years. Few institutions enjoy the prominence and influence in the musical world – let alone in the choral world – of the Choir of King's College, Cambridge. Familiar worldwide through its annual Festival of Nine Lessons and Carols, its fame was already as solid as the iconic vast vaulted chapel in which it daily sings when Cleobury took over in 1982, its distinctive choral sound having been spread internationally under his immediate predecessors David Willcocks and Philip Ledger, whose tenures had coincided with the huge expansion of the recording industry.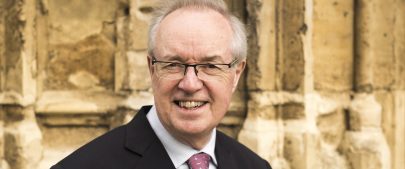 ---
Nürnberger Intendant springt für erkrankten Sänger ein
Am Nürnberger Staatstheater kam es nach der Krankmeldung eines Sängers zu einem ungewöhnlichen Ersatz. In der Aufführung von Verdis "Don Carlos" sprang Regisseur und Intendant Jens-Daniel Herzog ein, um die Titelfigur zu spielen. Gesanglich wurde der ausgefallene Darsteller Tadeusz Szlenkier durch Tenor Hovhannes Ayvazyan ersetzt, der von der Seitenbühne zu hören war. Dieser hatte erst zwei Stunden vor Vorstellungsbeginn im Theater sein können und daher die szenische Einstudierung verpasst. Zusätzlich sang Ayvazyan im Gegensatz zur restlichen Besetzung die italienische Fassung der Oper, da für die eigentlich aufgeführte französische Version nicht ausreichend Zeit für die Einstudierung zur Verfügung stand.Jens-Daniel Herzog wurde am 12. Juli 1963 in Stuttgart geboren. Er studierte zunächst Philosophie an der Freien Universität Berlin, danach arbeitete er ab 1990 bei den Münchner Kammerspielen als Regieassistent von Dieter Dorn. 1993 folgte sein eigenes Regiedebüt, mit dem er direkt zu den Mülheimer Theatertagen eingeladen wurde. Herzog wurde daraufhin fester Regisseur sowie Spielleiter bei den Münchner Kammerspielen, und gastierte auch am Wiener Burgtheater, am Schauspielhaus Zürich, am Schauspiel Frankfurt und am Thalia Theater Hamburg. Zwischen 2000 und 2006 war er dann Schauspieldirektor am Nationaltheater Mannheim, danach war er an unterschiedlichen Häusern als Opernregisseur tätig. 2011 wurde er fester Intendant der Oper Dortmund, im Folgejahr war er bei den Salzburger Festspielen vertreten. Seit der Spielzeit 2018/19 ist er Intendant am Staatstheater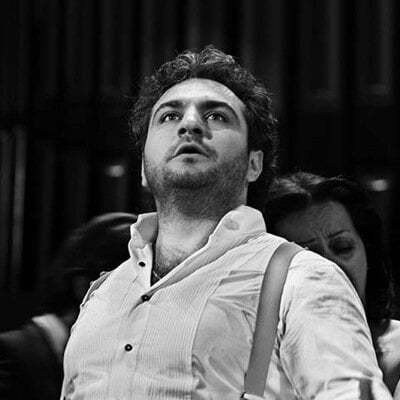 Nuremberg artistic director steps in for sick singer
At the Nuremberg State Theatre an unusual replacement took place after a singer was reported sick. In the performance of Verdi's "Don Carlos", director and artistic director Jens-Daniel Herzog stepped in to play the title character. The actor Tadeusz Szlenkier was replaced vocally by tenor Hovhannes Ayvazyan, who could be heard from the side stage. He had only been able to be in the theatre two hours before the start of the performance and had therefore missed the scenic rehearsal. Ayvazyan also sang the Italian version of the opera, in contrast to the rest of the cast, as there was not enough time for the French version to be rehearsed.
---
Peter Gelb's Contract Is Extended at the Metropolitan Opera
The show will go on: Peter Gelb's contract as general manager of the Metropolitan Opera has been extended through at least 2027, the company announced on Monday. The five-year extension, which was approved on Thursday by the Met's board of directors, will give Mr. Gelb at least a 21-year reign at the opera house, the largest performing arts organization in the United States. The only Met general managers with longer tenures than that have been Giulio Gatti-Casazza (who held the post for 27 years beginning in 1908) and Rudolf Bing (1950-72).Mr. Gelb — who earned $2.1 million in pay and benefits, including for his pension and deferred compensation, in the fiscal year ending in July 2018 — said in a telephone interview that he looked forward to having more time to put into effect the ideas he is forming with Yannick Nézet-Séguin, the company's new music director. "In opera we plan four to five years ahead of time, so there are some exciting artistic plans that Yannick and I are working on," he said, "the fruits of which won't be harvested for years."