New opera on the block, The (R)evolution of Steve Jobs, won a Grammy this week for Best Opera Recording.
The modern opera was premiered and first recorded by the Santa Fe Opera Orchestra.
In addition to winning the Grammy  for Best Opera Recording, The (R)evolution of Steve Jobs recording garnered three other Grammy nominations including Best Engineered Album, Classical; Producer of the Year, Classical; and Best Contemporary Classical Composition.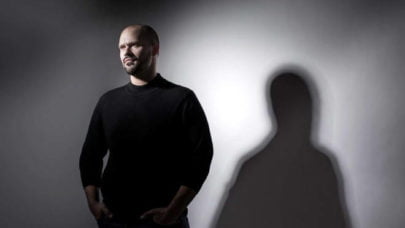 The opera tells the story of the late Steve Jobs, founder and CEO of Apple, who died on 5 October 2011. It is a one-act opera that follows 19 of the most significant moments in Jobs' life and career.
The storyline jumps around in time, with musical numbers narrating Jobs' strong devotion to Buddhism, his marriage and the monumental technological advances he made in his lifetime.
Naturally, the title character also dons Steve Jobs' iconic black polo neck jumper and rimless glasses.
The soundworld created by Mason Bates reflects the technology mogul's world of codes, keyboards and computers with an electronic-infused symphonic score.
---
Hip-hop pioneer Grandmaster Flash, violinist Anne-Sophie Mutter and music charity the Playing for Change Foundation on Wednesday won Sweden's Polar Music Prizes for 2019. The Swedish award is considered the music world's equivalent of the Nobel prize.
The award panel said Grandmaster Flash, born Joseph Saddler, is "rightly heralded as a hip-hop virtuoso," and "one of the first to manipulate music by placing his fingers on the vinyl."
It cited Grammy Award-winning Mutter for being "a musical phenomenon," playing with "virtuosity and astonishing clarity."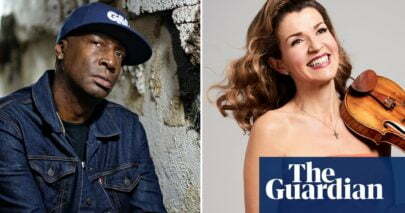 The winners will each receive a cash prize of 1 million kronor ($107,000).
Grandmaster Flash said it was an honour to receive the prize. "In our culture, what we do as DJs gets overlooked," he said.
Mutter was "deeply honoured and humbled."
---
The Oxford Philharmonic Orchestra and artistic director Marios Papadopoulos have announced the 21st Oxford Piano Festival, taking place from 27 July – 4 August.
The festival welcomes some of the world's most distinguished pianists and teachers for a week-long series of concerts and masterclasses. Held in some of Oxford's most atmospheric venues, including the Holywell Music Room (the oldest purpose-built concert hall in Europe) and the Oxford Philharmonic Orchestra's home, the 17th-century Sheldonian Theatre, the 2019 Festival opens with a chamber recital by Trio Metral, performing the second Piano Trios of Schubert and Mendelssohn.
The performance programme also includes piano recitals by:
Boris Berezovsky, laureate of the Tchaikovsky Competition in Moscow (28 July)
Beatrice Rana, performing Chopin's Études, Ravel's Miroirs and Stravinsky's Three Movements from Petrushka (29 July)
Sergei Babayan, performing an all-Chopin programme (31 July)
Menahem Pressler, life president of the Oxford Philharmonic Orchestra (2 August)
The Oxford Philharmonic Orchestra performing an all-Mozart programme (1 August) with Ingrid Fliter joining to perform Mozart's Piano Concerto no. 23
Steve Osborne performing Messiaen and Schubert in the striking Christ Church Cathedral, closing the festival (3 August)
For further information: https://oxfordphil.com/oxford-philharmonic/piano-festival-2019