Steve Rubie awarded The Musicians' Company's Jazz Lifetime Achievement Award 2019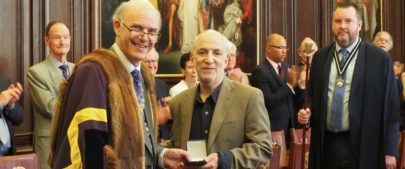 The Musicians' Company has announced the award of its Jazz Lifetime Achievement Award for 2019 to flautist and saxophonist Steve Rubie. Rubie runs the famous 606 Club in Chelsea, which he has developed into one of the most active and significant jazz venues in the UK over the last 30 years. Although the '6' is a key jazz venue, Rubie emphasises that the club hosts a wider programme of music. There is a long-standing policy of booking and promoting UK-based musicians (with occasional exceptions), including an ongoing relationship with the Royal Academy of Music.
---
Berliner Philharmoniker: Kirill Petrenko tritt als Chefdirigent an
Am 23. und 24. August tritt Kirill Petrenko im Rahmen der Saisoneröffnungskonzerte sein Amt als Chefdirigent der Berliner Philharmoniker an. Das traditionelle Konzert zur Saisoneröffnung am 23. August wird in diesem Jahr um ein Open-Air-Konzert vor dem Brandenburger Tor ergänzt. So sollen Berliner wie alle anderen Interessenten Gelegenheit erhalten, den neuen Chefdirigenten in der Stadt zu begrüßen. Bei beiden Konzerten steht die Neunte Symphonie von Ludwig van Beethoven auf dem Programm. Damit wird zugleich ein Beethoven-Schwerpunkt eröffnet, der diese Spielzeit anlässlich des 250. Geburtstags des Komponisten im Jahr 2020 programmatisch prägt.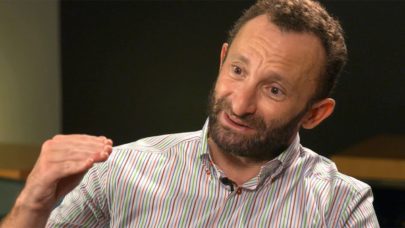 Berliner Philharmoniker: Kirill Petrenko takes over as Principal Conductor
On August 23 and 24, Kirill Petrenko will take up his post as principal conductor of the Berliner Philharmoniker at the opening concerts of the season. The traditional concert for the season opening on 23 August will be supplemented this year by an open-air concert in front of the Brandenburg Gate. Berliners and all other interested parties will have the opportunity to welcome the new chief conductor to the city. Both concerts will feature the Ninth Symphony by Ludwig van Beethoven. At the same time, this opens a Beethoven focus that will shape the programme for this season on the occasion of the composer's 250th birthday in 2020.
---
La première création maison pour célébrer les 20 ans de Bach en Combrailles
Philippe Hersant livre la première création mondiale dans l'histoire du Festival de Bach en Combrailles, en concert de clôture de cette saison anniversaire, avec l'ensemble Les Timbres et le chœur Sequenza 9.3, réunis sous la direction musicale de Lionel Sow.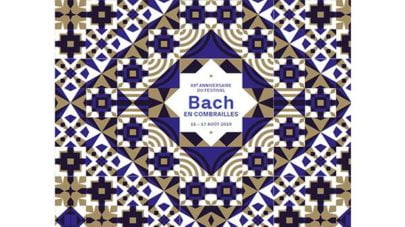 The first in-house creation to celebrate Bach's 20th anniversary in Combrailles 
Philippe Hersant presents the first world premiere in the history of the Bach Festival in Combrailles, as the closing concert of this anniversary season, with the ensemble Les Timbres and the Sequenza 9.3 choir, under the musical direction of Lionel Sow.