The Telegraph
Why young people still care about classical music
Ivan Hewett is cheered to find that the young people attending the Institute of Ideas Academy had an appetite for the serious and the sublime.
The Guardian
Ring cycle day four: every one of my preconceptions has been proved wrong
Sara Mohr-Pietsch realises you don't need to be an expert to tackle Wagner's Ring cycle
Daily Mail
'I'm on cloud nine!': Delight of virtuoso after £1.2m violin stolen while she bought a sandwich in Pret is found in the Midlands three years after it disappeared
A violin worth more than £1.2million stolen from a brilliant musician when she stopped for a £2.95 Pret A Manger sandwich has been recovered three years after it disappeared.
Classic FM
Opera surprises diners in new show
Opera is on the menu in a new musical production that's setting stomachs rumbling at Tête à Tête festival.
Gustavo Dudamel reveals debut album with Berlin Philharmonic
Marking the 150th anniversary of Richard Strauss' birthday in 2014, the conductor's latest recording features some of the composer's best-known works.
Gramophone
Gramophone Classical Music Awards 2013 shortlist revealed!
Read reviews of all 66 shortlisted recordings in our free digital magazine
Die Zeit
Jeder Pianist spielt anders – selbst wenn man den Unterschied nicht hört.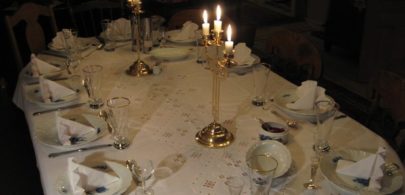 Classic FM