Dubrovnik Symphony Orchestra's Stradun Classic festival returns for 2019
Stradun Classic festival, taking place in Dubrovnik and organised by the Dubrovnik Symphony Orchestra, returns this year from 1 – 11 October 2019.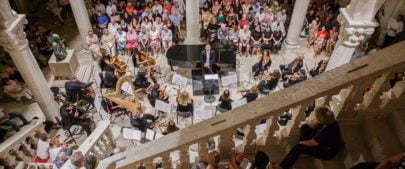 This year the festival will feature renowned artists from all over the world including:
The festival includes a 'Slavic Evening' for its first concert, with four other concerts showcasing pieces from Schumann, Klein, Dvořák, D. Pejačević, R. Strauss, Spohr, Grieg, Mozart, Beethoven and Händel.
---
John Gilhooly awarded the Musicians' Company Cobbett Medal
John Gilhooly OBE, artistic and executive director of Wigmore Hall and chairman of the Royal Philharmonic Society, has been awarded the Musicians' Company Cobbett Medal.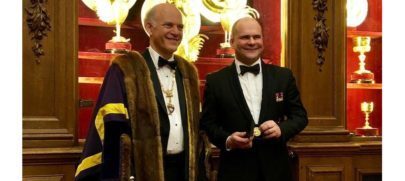 An annual award given by the company to recognise outstanding contributions to chamber music, the medal was inaugurated by the company in 1924 and previous winners include Edward Elgar, Frank Bridge, Myra Hess and Ralph Vaughan Williams among others. Gilhooly received the Cobbett Medal on Wednesday 10 April from the Master of the Musicians' Company, Michael Lewin FRAM.
---
Akustiker Nakajima soll für Münchner Konzerthaus planen
Für das neue Konzerthaus München ist ein Akustiker gefunden. Den Auftrag erhielt Tateo Nakajima mit seinem Büro Arup, wie das bayerische Bauministerium am Donnerstag mitteilte. Mit der Entscheidung nach einem "internationalen Teilnahmewettbewerb" könne das Projekt in die nächste Planungsphase gehen, sagte Bauminister Hans Reichhart (CSU). "Der Klang bildet die Seele eines Konzerthauses, er macht das Haus unverwechselbar. Das wollen wir auch für unser Konzerthaus erreichen", erklärte Kunstminister Bernd Sibler (CSU).
Seit Sommer 2018 planen die Bregenzer Architekten Cukrowicz Nachbaur den Bau. Gemeinsam mit dem Büro Arup aus London/Berlin entwickeln sie nun die drei Säle. Die Akustik wird besonders für symphonische Konzerte ausgelegt, soll aber auch für Solisten, kleinere Ensembles und andere Formate wie Jazz geeignet sein. Erste Ergebnisse sollen sie dem Haushaltsausschuss des Landtags im kommenden Jahr vorlegen.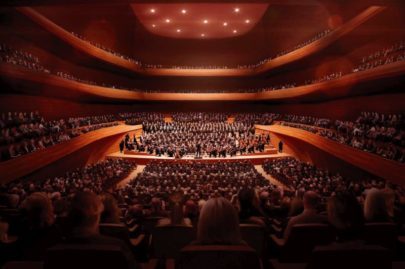 An acoustician has been found for the new concert hall in Munich. Tateo Nakajima and his office Arup received the commission. With the decision after an "international competition" the project could go into the next planning phase, said Minister of Construction Hans Reichhart (CSU).
The Bregenz architects Cukrowicz Nachbaur have been planning the building since summer 2018. Together with the Arup office in London/Berlin, they are now developing the three halls. The acoustics will be designed especially for symphonic concerts, but should also be suitable for soloists, smaller ensembles and other formats such as jazz. The first results are to be presented to the state parliament's budget committee next year.